Discover more from Ekalavyas | Basketball
Welcome to Ekalavyas, the pioneering publication dedicated to unearthing the world of international basketball, from an Indian perspective!
Over 3,000 subscribers
Why 35-year-old Yadwinder Singh took part in the NBA G-League Tryouts
At an age when most athletes retire, Yadwinder Singh - former Indian national basketball team player - decided to take part in the NBA G-League Tryouts.
On September 10th last year, far away from his home in Punjab, 35-year-old Yadwinder 'Yadu' Singh was fighting a different battle.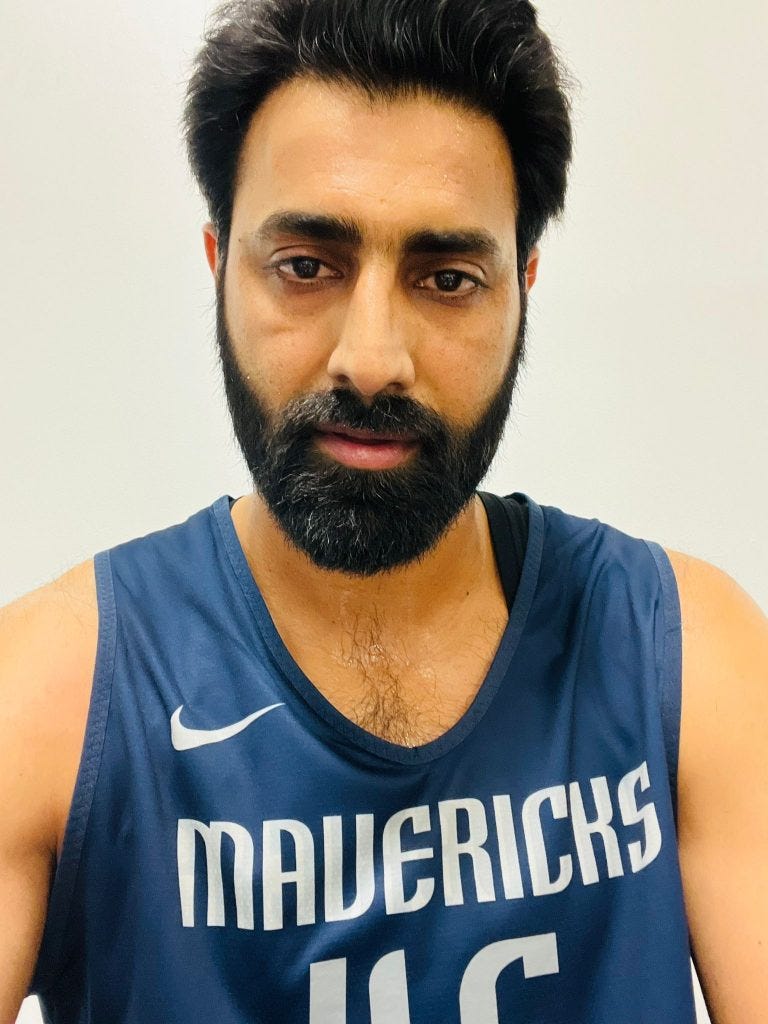 Up against fit, fast, athletic and hungry basketball players in their twenties, Yadwinder Singh wanted to show that he could hold his own.
The venue was the practice facility of NBA team the Dallas Mavericks.
At stake? A spot in the roster of Mavericks' G-League affiliate, the 'Texas Legends'.
If Singh made the cut, he would be only the third Indian national - after fellow Punjabis Satnam Singh and Amjyot Singh - to play in the NBA G-League, just one rung below the NBA - the world's most sought-after professional basketball league.
"I wanted to see if I could belong," Singh tells Ekalavyas.com in this exclusive conversation.
The Legends' scrimmage involved free shooting, dynamic warmups, game play, drills, and finally a five-on-five scrimmage.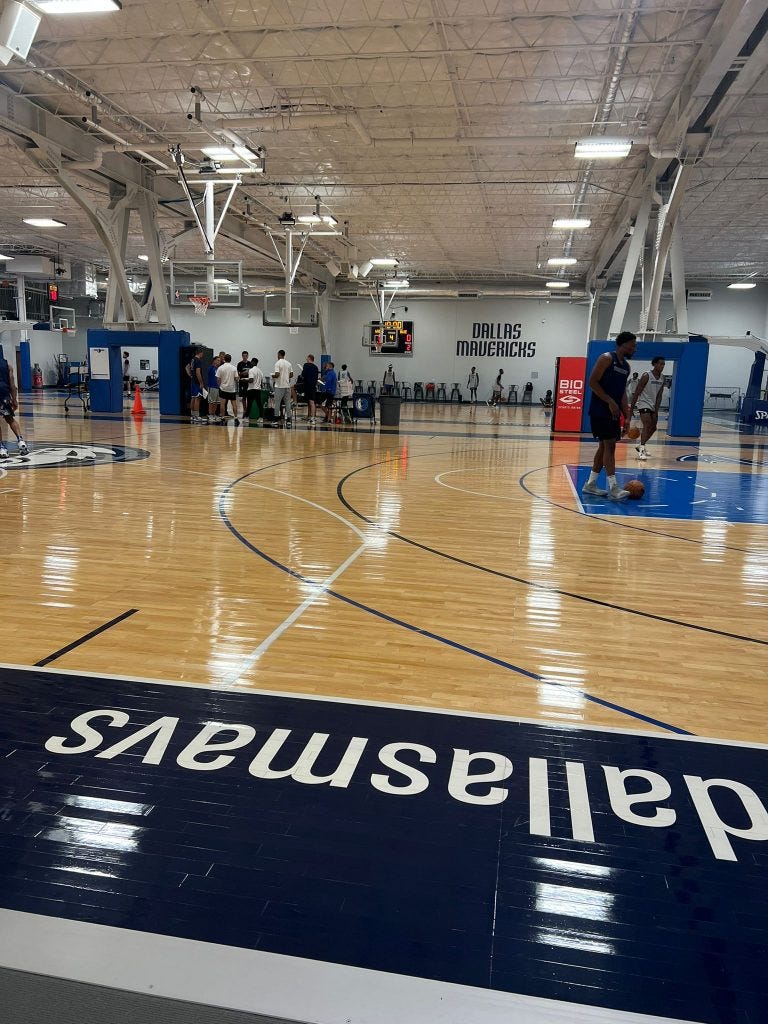 Dallas Mavericks' Practice Facility. Image courtesy: Yadwinder Singh
This is not the first international tryout for the grizzled veteran, who had also traveled to Australia six years ago, for the NBL Draft Combine.
But what stood out this time around was Yadwinder's age - well into his mid-thirties.
"Players weren't expecting it - when I told them I was 35. In fact some of the coaches themselves were of my age," Singh says.
So why even take part in the tryouts?
"I wanted to be an example to other young basketball players in India - that if someone my age can come this far - what is stopping them?"
While Singh held his own in the tryouts, his defensive acumen on full display, he, unfortunately, didn't make the cut. But in true Sardar spirit, he promises to keep trying, even though his age itself was the chief reason for his non-selection in the first place.
***
If you've come this far…
₹₹ Support Ekalavyas: Ekalavyas is India's first and only basketball media company. We are not foreign-funded, nor investor-backed. Your support and encouragement have got us this far. We now need your financial assistance to ensure we can keep providing you timely, accurate and important information. Please contribute via https://www.instamojo.com/@ekalavyas​ 🙏🏾. We are accepting contributions as low as Rs. 9/- (excluding a small processing fee charged by the payment gateway provider). Thank you for playing a part in keeping media independent and objective!