Discover more from Ekalavyas | Basketball
Welcome to Ekalavyas, the pioneering publication dedicated to unearthing the world of international basketball, from an Indian perspective!
Over 3,000 subscribers
Turnovers and missed free throws see India fall to Lebanon
Turnovers, combined with torrid free throw shooting saw India fall to a 71-99 loss to Lebanon in the final game of the Third Window of the 2021 FIBA Asia Cup Qualifiers.
Both teams had already cemented their respective positions in the Group - Lebanon at the top, and India at third - for this game to have any consequential meaning.
Opting to go young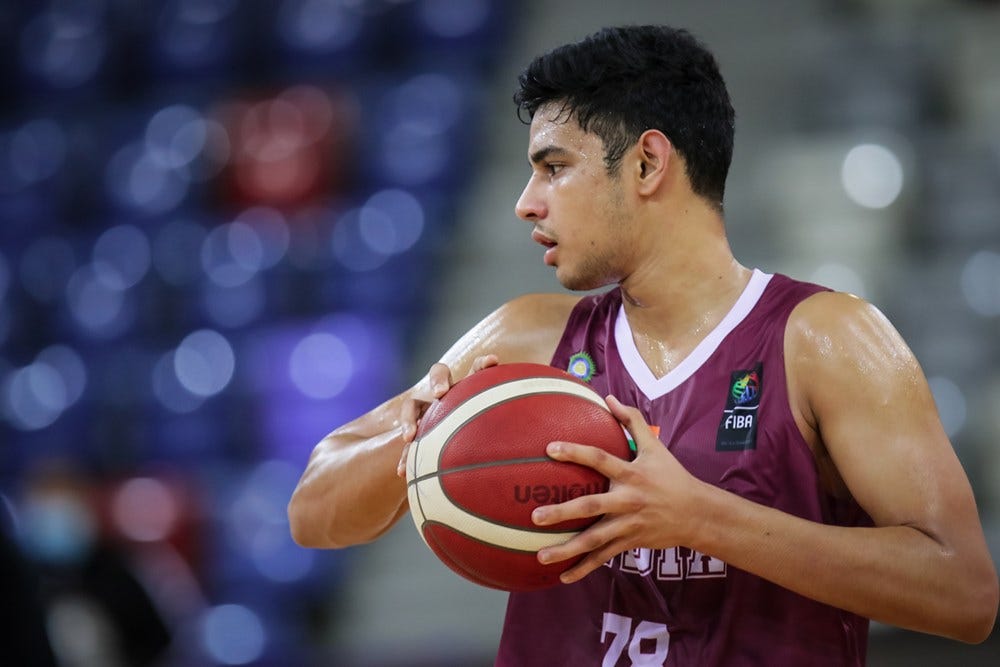 Prashant Singh Rawat. Image credits: FIBA.com
India Coach Veselin Matic decided to open the game with a young roster, starting Amaan Sandhu (centre), Prashant Singh Rawat (power forward), Sahaij Sekhon (point guard) alongside regular Muin Bek Hafeez (guard) and Amjyot Singh (small forward).
The 6ft 11'' 18-year-old Sandhu was impressive in the early goings, hitting the first two field goals for India and protecting the rim. He would eventually finish with 6 points and 10 rebounds in 13 mins of action.
India trailed 19-26 at the end of the first quarter, as the seasoned vets Vishesh Bhriguvanshi & Joginder Singh Saharan stepped in. India was able to match Lebanon shot for shot and entered halftime trailing 44-51.
https://www.instagram.com/p/CLmTLs0DeBo/
Turnovers return to haunt India
Any hopes of India drawing level in the third quarter quickly evaporated, as Lebanon stepped up its pressure defence forcing India into numerous turnovers. 'The Cedars' would be quick to capitalize on these giveaways, scoring a whopping 30 points off turnovers. Out of the 26 turnovers that India conceded, the otherwise reliable back court of Muin Bek (7), Vishesh (4) and Joginder (4) contributed the most of them.
At 18.5 TOPG, India has finished the first round of the FIBA Asia Qualifiers as the third-worst team in this category.
India was further let down by its abysmal free-throw shooting, going 1/12 (8.3%) from the line.
You can watch the full game here:
[youtube]https://www.youtube.com/watch?v=5oGUDoh-SXs[/youtube]
India will now proceed to the Final Qualifying Tournament in June-July, while Lebanon has directly advanced to the 2021 FIBA Asia Cup.
***
If you've come this far…
Appeal to our readers: Ekalavyas is India's first and only basketball media company. We are not foreign-funded, nor investor-backed. Your support and encouragement have got us this far. We now need your financial assistance to ensure we can keep providing you timely, accurate and important information. Please contribute via https://www.instamojo.com/@ekalavyas​ 🙏🏾. We are accepting contributions as low as Rs. 9/- (excluding a small processing fee charged by the payment gateway provider). Thank you for playing a part in keeping media independent and objective!