Discover more from Ekalavyas | Basketball
Welcome to Ekalavyas, the pioneering publication dedicated to unearthing the world of international basketball, from an Indian perspective!
Over 3,000 subscribers
THROUGH TRICK AND SPIN | FREESTYLE FOOTBALL IN INDIA
Football, or soccer, is possibly the second most popular mainstream sport in India, after cricket. The exposure to and awareness of football in our country is in no way insignificant. However, the freestyle form of football in India started to gain momentum only towards the second half of the 2000s. The following decade brought with it an upsurge in the popularity of the sport in the country.
What is freestyle football, you ask? It is the art of expressing through the body and the ball, moving in tandem with one another, performing nifty tricks while maintaining balance, coordination, and finesse. Want an example? Here, watch the video.
-- Early history --
Recognition of the art of freestyle football in India, along with the rest of the world, came about at the turn of the new millennium when Brazilian footballer Ronaldinho starred in Nike's Joga Bonito commercials, alongside the likes of Roberto Carlos, Ronaldo, and Adriano, showcasing their skills with the ball. It has taken over a decade since then for freestyle football to be recognized as an organized sport in India.
-- Rise --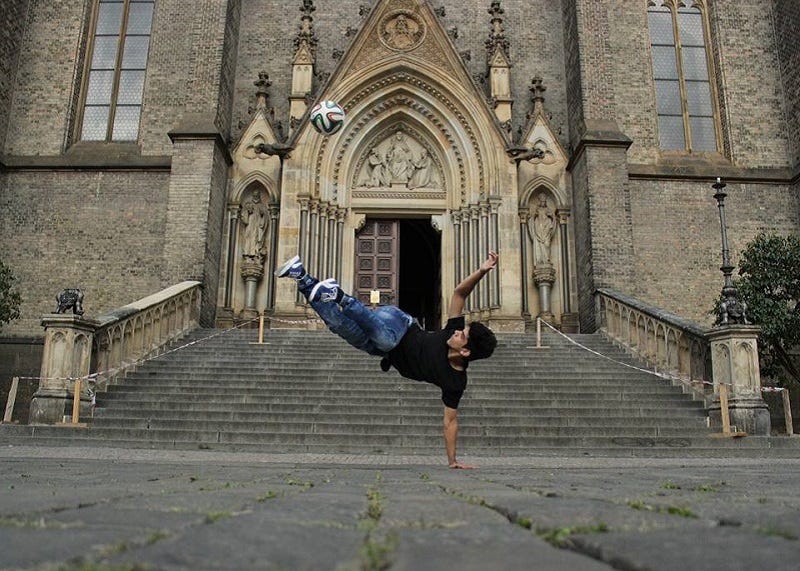 Saquib Amiri. Source: fb.com/saquibamiri
The primary catalyst to the popularity of freestyle football in India has been the internet. For instance, Saquib Amiri, who is ranked second in India and 56 overall, started his freestyle journey some four years back, when he came across a video of Ronaldinho pulling off some amazing tricks. And so is it with Satish Sean, a well-known Indian freestyler, who came to limelight in 2014 through the Red Bull Street Style City qualifier. A secondary factor in the meteoric rise of freestyle in India has been international exposure for football athletes representing the country at cross-continental tournaments.
-- International recognition --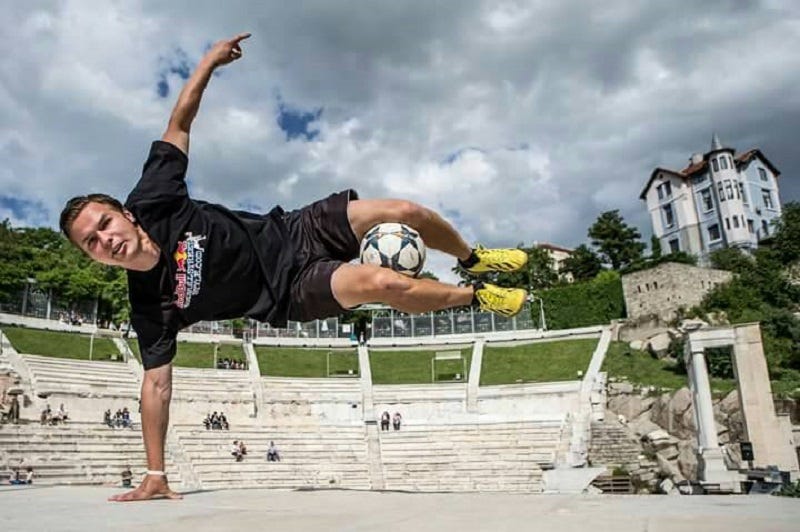 Pawel Skora. Source: fb.com/pawelskora28
"The level of freestyle skills in India is quite good, and it increases," believes Pawel Skora, a legend in the international Freestyle Football circuit. "I have visited 32 countries and India is one of the countries I remember the most as an amazing country. The audience were thrilled. They were screaming for the whole show, and it doesn't happen to me very often."
-- Future --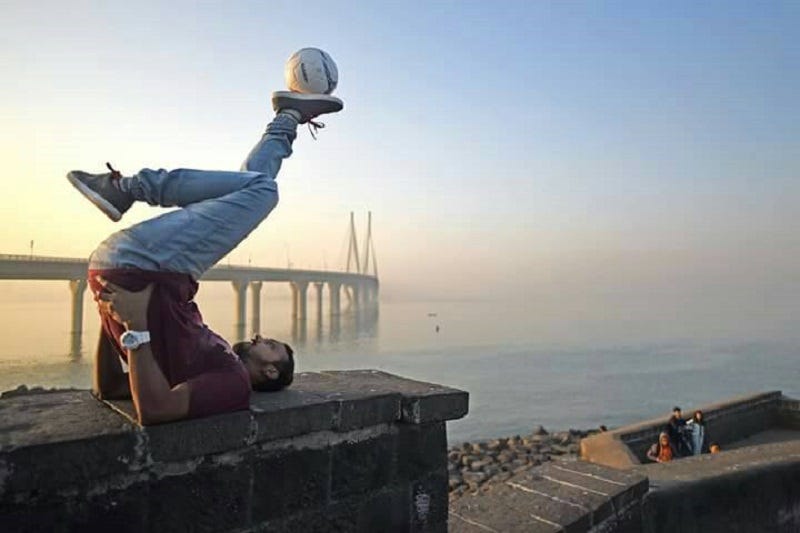 Arish Ansari. Source: fb.com/ArishFreestyle
A young sport like freestyle football will naturally embody a certain sense of urgency to bring about a change in the mass attitude towards itself. A hope, rather, that future generations will build upon the foundations of the first generation. According to the Indian representative to the Asian Freestyle Football Federation as well as the World Freestyle Football Federation, Aarish Ansari, "It's only a matter of time before this sport explodes."