Discover more from Ekalavyas | Basketball
Welcome to Ekalavyas, the pioneering publication dedicated to unearthing the world of international basketball, from an Indian perspective!
Over 3,000 subscribers
Sanjana Ramesh to lead India at the FIBA U16 Women's Asian Championship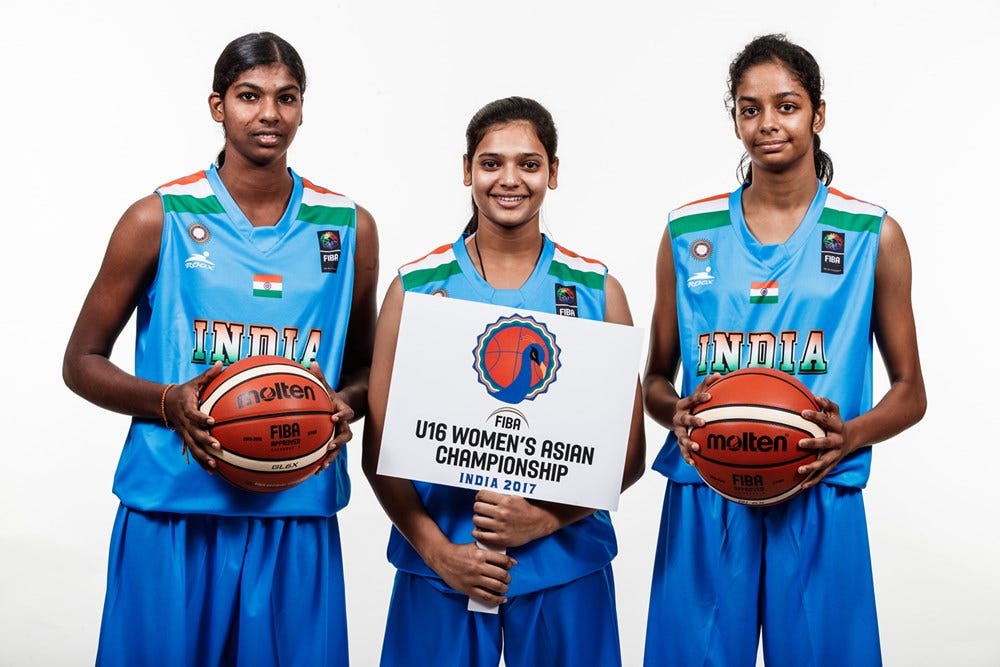 From left to right: Pushpa Senthil Kumar, Vaishanvi Yadav and Sanjana Ramesh(captain). Image credits: Basketball Federation of India
-   The FIBA U16 Women's Asian Championship 2017 will be held from 22nd to 28th October in Bengaluru at the Sree Kanteerava Stadium and the Koramangala Indoor Stadium.
-   Preparations are well on track and both the venues are being refurbished as per FIBA guidelines. The government of Karnataka is fully behind the BFI to ensure the successful conduct of the event.
-   This will be the second FIBA event in the same year that will be held in India. The first FIBA U16 Women's Asia Championship was also held in Pune (India) back in 2009.
-  The top four teams from the FIBA U16 Women's Asian Championship 2017 will qualify for the FIBA U17 Women's Basketball World Cup to be played in Minsk (Belarus) next year.
-  India has been placed in Group A of Division B along with Sri Lanka, Nepal.
-  India needs to emerge as champions of Division B to get elevated into Division A for the next edition. 
-  The Indian U16 women's team has been training in Bengaluru under foreign coach, Mr Zoran Visic who also coached the the senior women's team to victory in division B of the FIBA Asia Women's Cup held earlier this year in India.
Indian U16 Women's Roster for the tournament