Discover more from Ekalavyas | Basketball
Welcome to Ekalavyas, the pioneering publication dedicated to unearthing the world of international basketball, from an Indian perspective!
Over 3,000 subscribers
Tanmay Mali to play in UAE's Indian Basketball League Championships
Tanmay Mali is all set to play in the Indian Basketball League Championships to be held in UAE.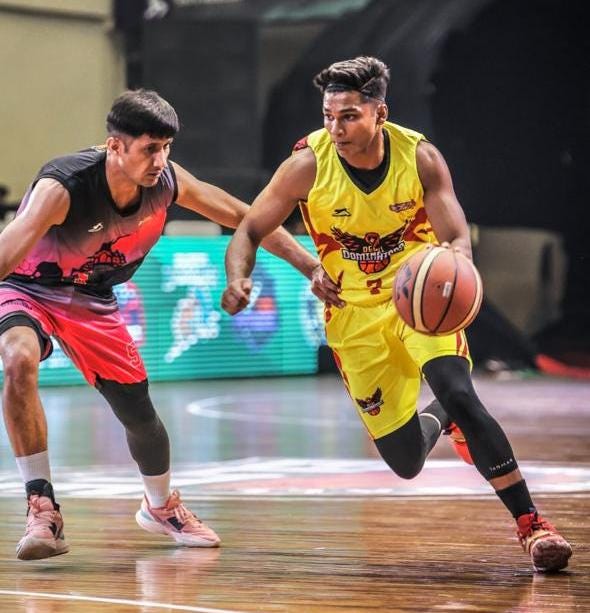 Indian Basketball League Championships is a prestigious tournament for the Indian community residing in the United Arab Emirates. This year they have altered their rules a little and have invited Tanmay Mali from India to play in the league. This makes him the first Indian to travel and play in the tournament. The Indian Basketball Society UAE chapter has been organizing this tournament since 2006 and this year they are inviting Tanmay Mali who is settled in India to be a part of the league.
Tanmay who is coming after a successful Pre-season of the Elite Pro Basketball League with Delhi Dominators is excited and all set to prove his worth in the tournament. He will be representing Dubai Oryxes Basketball Club in the men's division. The tournament is scheduled to take place from 6th May to 28th May 2023.
Talking about the same an excited Tanmay Mali said:
"It is a very proud moment for me, I am really looking forward to playing in The Indian Basketball League Championships. I have been really working and training very hard. I would also like to extend my thanks to Elite Pro Basketball League, for the support and platform they have provided for players like me to showcase my skills and get recognition all over."
***
If you've come this far…
₹₹ Support Ekalavyas: Ekalavyas is India's first and only basketball media company. We are not foreign-funded, nor investor-backed. Your support and encouragement have got us this far. We now need your financial assistance to ensure we can keep providing you timely, accurate and important information. Please contribute via https://www.instamojo.com/@ekalavyas​ 🙏🏾. We are accepting contributions as low as Rs. 9/- (excluding a small processing fee charged by the payment gateway provider). Thank you for playing a part in keeping media independent and objective!