Discover more from Ekalavyas | Basketball
Welcome to Ekalavyas, the pioneering publication dedicated to unearthing the world of international basketball, from an Indian perspective!
Over 3,000 subscribers
Strong teams announced by India for the FIBA 3x3 U18 Asia Cup
Cyberjaya, Malaysia: The FIBA 3x3 U18 Asia Cup 2019 is all set to tip off in Cyberjaya, Malaysia from 22nd August. Strong teams have been announced by India in both the women and men divisions.
While the women's team is ranked 14th in Asia, the men's team is ranked 16th, placing both teams in the Qualifying Draw.
The Qualifying Draw will be held on 22nd August followed by the main competition on 23rd and 24th.
The relatively low rankings of India (below countries like Maldives, Sri Lanka, Malaysia and Thailand) can be put down to a lack of participation/emphasis by India towards this format.
Men's Roster and Schedule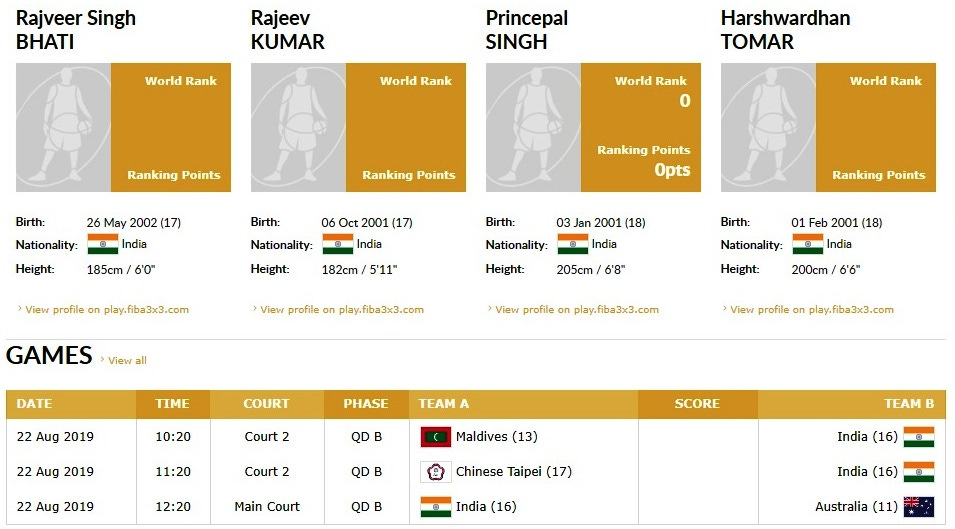 Women's Roster and Schedule

The women's campaign will begin against Maldives at 7:30 am (IST) on 22nd August, followed by a second game against Thailand at 8:30 am.
All the above eight players have already represented India in the 5x5 format, so they can be considered seasoned campaigners.
The Indian teams will need to top their Qualifying Draw pools in order to progress to the Main Draw.
While it is unclear if the Qualifying Draw will be live streamed, the Main Draw is expected to be streamed live on FIBA 3x3's Youtube channel.