Discover more from Ekalavyas | Basketball
Welcome to Ekalavyas, the pioneering publication dedicated to unearthing the world of international basketball, from an Indian perspective!
Over 3,000 subscribers
Sourav Ganguly's response to daughter's CAA/NRC post is disappointing
What happened?
A few days ago, former India captain and current BCCI President Sourav Ganguly's daughter put out a powerful post on Instagram seemingly in support of the ongoing protests against the implementation of the Citizenship Amendment Act (CAA) and the proposed National Register of Citizens (NRC).
Sana Ganguly, aged 18, shared an IG story, which quoted from Khushwant Singh's 2003 book The End of India, which fears the descent of the country into communal intolerance and fascism.
https://twitter.com/chhuti_is/status/1206961676827758592
The next day, Ganguly Sr tweeted claiming that her daughter's post was "not true".
https://twitter.com/SGanguly99/status/1207340882246000640
But despite Ganguly's claims of falsehood, leading fact checking site Alt News verified that Sana did in fact put out such a post, as well as another one that mapped all the anti-CAA student protests across the country.
Subsequently, it has been reported that Sana deleted her Instagram story before its usual expiration period of 24 hours.
My Take
While I personally stand firmly against the CAA/NRC, my disappointment towards Ganguly stems more from his willingness to discredit his own daughter and calling her post 'untrue', seemingly without even batting an eyelid.
It is one thing to not oppose the CAA/NRC or even be in support of it, but it is quite another to discredit others, especially your own family members, who may not share your viewpoint.
https://twitter.com/SaintIGNUtius/status/1207346224447119360
Ganguly is undoubtedly an Indian sporting legend, who pulled our national cricket team out of the abyss of the post 90s match fixing era cynicism.
I was one of the many Indian sports fans who looked up to Ganguly's fearless leadership skills, and sought to apply them in my own life, in whatever little way I could.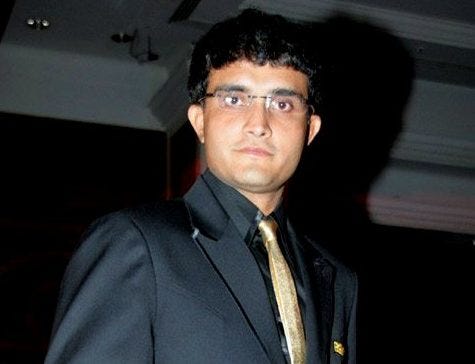 BCCI President Sourav Ganguly. Image Attribution: Bollywood Hungama [CC BY 3.0 (https://creativecommons.org/licenses/by/3.0)]We love sports because it teaches us values that we can utilize off the field too, in our day to day existence.
So I was expecting the same from Ganguly even after his retirement, in his second innings as a cricket administrator. I was one of those who loudly cheered the fact that a proven ex-international level sportsperson had finally been named as the head of a National Sports Federation in India, instead of yet another politician.
However, some of Ganguly's actions since taking over as BCCI President have exposed how the 'Bengal Tiger' may have begun to compromise on all the values he once stood for on the cricket pitch.
https://twitter.com/AisiTaisiDemo/status/1207355417443082240
We don't need to look too far to find credible reasons for why Ganguly may have adopted such a position. His second in command in the BCCI, Secretary Jay Shah, is Union Home Minister Amit Shah's son. Amit Shah has been the face and voice behind the controversial CAA/NRC. So it may be that Ganguly felt some pressure to not rub the ruling establishment the wrong way, and consequently chose to discredit his daughter's post. There are also rumours that Ganguly may soon be contesting an election on a BJP party ticket.
But whatever may be Ganguly's current political compulsions, for those of us who once looked upto Dada as an integrity-driven sporting role model, the Prince of Kolkata's actions, though unsurprising, are still disappointing.
****
Editorial Disclaimer: The views expressed in this article are those of the author and they do not necessarily represent the views of Ekalavyas.