Discover more from Ekalavyas | Basketball
Welcome to Ekalavyas, the pioneering publication dedicated to unearthing the world of international basketball, from an Indian perspective!
Over 3,000 subscribers
NBA Store in India finally launched!
NBAStore.in features an extensive range of NBA Merchandise, including jerseys, apparel, memorabilia, and more
MUMBAI, Nov. 02, 2023 – The National Basketball Association (NBA) and Bhaane Private Limited (Bhaane), India's renowned contemporary clothing brand, today announced a multiyear collaboration for Bhaane to launch and operate NBAStore.in. The online store provides fans in India with the most comprehensive selection of official NBA merchandise ever available in the country.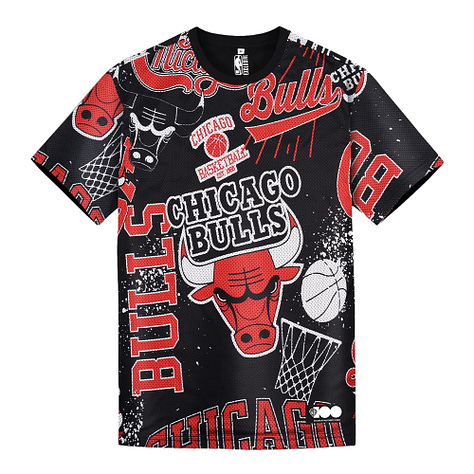 Throughout the season, NBAStore.in will provide fans across India with a range of authentic NBA merchandise and memorabilia, including current and former player jerseys, apparel, headwear, performance and casual footwear, basketballs, accessories, and more from major brands such as Nike, New Era, Mitchell & Ness, Wilson and NBA Fanwear by Suditi.
Fans who purchase merchandise from NBAStore.in will also be eligible to enter contests operated by Bhaane to win a range of prizes, including tickets to regular-season NBA games in the U.S. and NBA All-Star.
"We're excited to work with Bhaane to launch NBAStore.in, which builds on our commitment to making basketball and the NBA more accessible to fans across India," said NBA India Business Head of Global Partnerships and Media Sunny Malik. "The launch of our most comprehensive store dedicated to fans in India comes at a time when the e-commerce industry in India and interest in the NBA are both booming. Through this collaboration, the NBA is poised to tap into this growth and meet the growing demand for authentic merchandise and fanwear in the Indian market."
"The NBA is one of the largest sports leagues globally, and we're excited to collaborate with them on their official online store in India," said Anand Ahuja, Founder & CEO of Bhaane. "This marks a significant milestone for Bhaane, allowing us to blend our distinctive fashion philosophy with the global appeal of the NBA. Through this platform, we aim to redefine the way fans connect with basketball and express their love for the game through cutting-edge and authentic products."
About Bhaane Private Limited 
Bhaane is an India & SE Asia focused - young, merit based, highly specialized retailer & retail strategic partner, founded by Anand S Ahuja & Sonam K Ahuja. Sonam is most well known for her career in Bollywood while Anand is known best for spearheading sneaker & fashion culture via brands including Bhaane as well strategic retail partnerships with Nike, Converse and other leading sports brands. Our leadership team brings a wealth of knowledge and extensive cross industry experience. We are a growing organization with a strong vision and a long term outlook.
***
If you've come this far...
Appeal to readers - ₹₹ Support Ekalavyas: Ekalavyas is India's first and only basketball media company. We are not foreign-funded, nor investor backed. Your support and encouragement have got us this far. We now need your financial assistance to ensure we can keep providing you timely, accurate and important information. Please contribute via https://www.instamojo.com/@ekalavyas​ 🙏🏾. We are accepting contributions as low as Rs. 9/- (excluding a small processing fee charged by the payment gateway provider). Thank you for playing a part in keeping media independent and objective!