Discover more from Ekalavyas | Basketball
Welcome to Ekalavyas, the pioneering publication dedicated to unearthing the world of international basketball, from an Indian perspective!
Over 3,000 subscribers
NBA Content tie up with DD/Prasar Bharati, A Masterstroke?
Last week, the NBA Prasar Bharati content syndication deal made unexpected headlines. As per published mainstream media reports, the partnership includes the airing of archival content such as classic NBA Games, documentaries and highlights. These content properties are being aired on Prasar Bharati's Doordarshan (i.e. DD) Sports Channel on television as well as on Prasar Bharati's Prasar Bharati Sports Youtube channel.
The partnership already appears to be well underway, with crowdsourced footage from die-hard NBA fans showing old Warriors vs Celtics games being telecast on DD Sports. Meanwhile, Prasar Bharati's Youtube Channel has posted a promo video so far:
[youtube]https://youtu.be/Z-kjClmF21o[/youtube]
NBA Prasar Bharati deal, A masterstroke?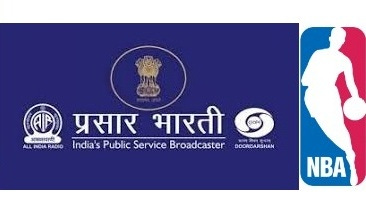 The full NBA programming schedule for DD Sports is still awaited, and we are hoping the same will be released for the benefit of NBA fans in India.
It is important to note that Indian NBA fans are currently being deprived of Live NBA action from the ongoing 2020-21 Season because of a still-to-be-concluded TV deal between NBA India and an Indian broadcaster. NBA India's broadcast deal with Sony Network expired at the end of the pandemic affected 2020 'Bubble' Season.
This background makes the timing of NBA India's archival content syndication deal with Prasar Bharati (PB) a potential master-stroke. Not only does it increase eyeballs for NBA's back-calendar content, but it also expands its brand recall to a completely new market of sports fans within India.
DD has long been known for its still-massive following in Tier 2 & 3 cities and towns in India, apart from rural areas. Additionally, the Prasar Bharati Sports Youtube Channel created in 2014, already has over 726k subscribers. This audience base is only going to grow, thanks to own regular Live Streaming of current sports events as well as PB's own unparalleled archival sports content from many regional and national sports events, that until recently have never attracted bidding interest from commercial networks.