Discover more from Ekalavyas | Basketball
Welcome to Ekalavyas, the pioneering publication dedicated to unearthing the world of international basketball, from an Indian perspective!
Over 3,000 subscribers
NBA Head Coach Taylor Jenkins conducts historic webinar with Indian coaches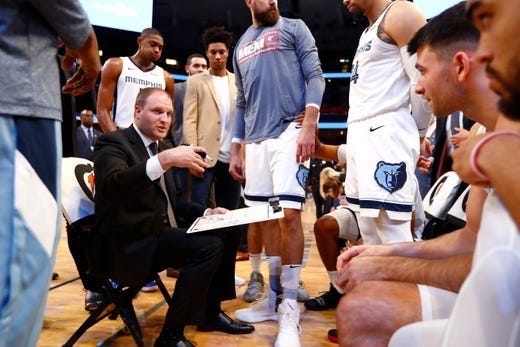 Taylor Jenkins is a highly regarded first year Head Coach with Memphis Grizzlies, a team which was on track for its first playoffs appearance since the 2016-17 season, until the current NBA season was put on hold indefinitely due to the ongoing COVID-19 lockdown.

This was the first time ever that a current Head Coach from any NBA team conducted a webinar with Indian coaches.

The webinar, which was conducted on ZOOM platform, received 180+ registrations, far exceeding the 100 free registrations capacity.

The participants included grassroots coaches across the length and breadth of India, as well as prominent coaches from neighbouring countries like Nepal and Bangladesh.

The webinar was organized by Patel Pick and Roll Sports and Sportz Village Academies, in collaboration with Ekalavyas Consultancy Pvt Ltd.
MUMBAI, 4th June 2020: While the sporting world generally, and the basketball world in particular, is largely on a time out due to the ongoing lockdowns stemming from the COVID-19 pandemic, the Indian basketball community was in for a treat last night.
Between 7 to 9 pm IST on Wednesday, 3rd June 2020, Memphis Grizzlies Head Coach Taylor Jenkins conducted a historic first ever webinar with basketball coaches from across the Indian sub-continent.
https://www.instagram.com/p/CA7zdCEH8BQ/
The webinar was co-hosted by Shivam Patel of Patel Pick and Roll Sports alongwith Vinod Muthukumar of Sportz Village Academies, in collaboration with Ekalavyas Consultancy Pvt Ltd.
Alongside Coach Jenkins, renowned Coach David 'Shot Doctor' Jones from Shooting For Success, was also present to answer participants' questions.
The free webinar, which had received over 180+ registrations from coaches across India, Nepal and Bangladesh, saw over 70+ participants simultaneously tuned in during the peak of the call.
"I can't wait to come to India and demonstrate this in person," Coach Jenkins said, during the two hour long session that had questions constantly pouring in from grassroots coaches, NBA fans and players that even included the current captain of Nepal's Men's team, and a former player of the Bangladesh Men's team.
From the importance of building relationships with players, the fundamentals of playing with space, steps taking by NBA teams towards safeguarding the mental health of its players, the 'Great Debate' of Jordan vs LeBron James, Coach Jenkins answered all questions patiently and in-depth.
"It's going to be an interesting, unique, new opportunity, and I'm excited, as long as it's safe," Jenkins said, when asked about the strong possibility of the NBA 2019-20 Season resuming in end July.
About Taylor Jenkins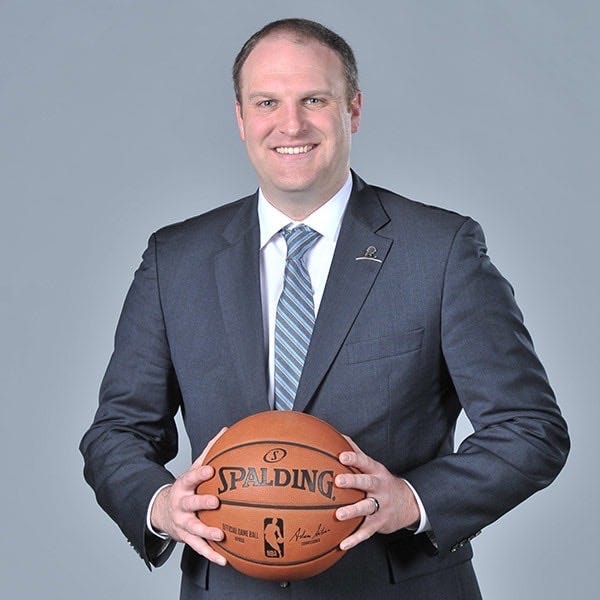 Taylor Jenkins entered his first season as head coach of the Memphis Grizzlies after being named to the position on June 11, 2019.
Jenkins joined Memphis after serving last season as an assistant coach under two-time NBA Coach of the Year Mike Budenholzer with the Milwaukee Bucks, helping guide the team to the NBA's best regular season record (60-22), a trip to the 2019 Eastern Conference Finals and the league's highest-scoring offense (118.1 points per game). He was an assistant coach for Team Giannis in the 2019 NBA All-Star Game.
Before joining the Bucks, Jenkins spent five seasons (2013-18) as an assistant coach under Budenholzer with the Atlanta Hawks, where he helped coach the team to four postseason appearances, including the 2015 Eastern Conference Finals. He was an assistant coach for the 2015 NBA Eastern Conference All-Star Team.
Jenkins' previous experience includes one season (2012-13) as head coach of the Austin Toros (now Spurs), the NBA G League affiliate of the San Antonio Spurs, where he led the team to the NBA G League Playoffs. Jenkins had spent four seasons (2008-12) as an assistant coach with the Toros, working under head coaches Quin Snyder and Brad Jones, and was a member of the club's 2012 championship team and playoff runs in 2009 and 2010. He interned with San Antonio's basketball operations department during the 2007-08 season.
Jenkins attended The Wharton School at the University of Pennsylvania and graduated with a Bachelor of Science degree in Economics while concentrating in Management and minoring in Psychology. He and his wife, Chantall, have three sons and one daughter.
About Patel Pick and Roll Sports
Shivam Patel is a graduate from the University of Texas at Austin with a degree in Corporate Communications and a minor in Business. Upon graduation, Shivam started as an intern with Turner Sports/Warner Media Group in Atlanta, and worked with the TNT Inside the NBA show with Charles, Shaq, Ernie, and Kenny as well as other shows including NBA TV, NBA GM School, UEFA soccer Champions League, ELeague. He is the Founder and Host of the Patel Pick and Roll Sports with Shivam which is a multimedia platform to highlight basketball stories and interviews in grassroots, NCAA, and the NBA. His Patel Pick and Roll podcast has listeners in over 12 countries and over 80 cities around the world.
About Sportz Village Academies
SPORTZ VILLAGE Academies formerly known as KOOH Sports is the Academies arm of SPORTZ VILLAGE having impacted over 200,000 kids in the last 5 years in India and UAE with an aspiration to be one of the largest youth sports platform in the world.
SPORTZ VILLAGE Academies delivers grass root programmes to initiate interest in sports, nurtures talent through sports development centres and promotes talent with best in class sports properties. For more info visit: https://www.sportzvillage.com/academies/
About Ekalavyas
Ekalavyas Consultancy Pvt Ltd is India's leading basketball media company that has worked with over two dozen international and domestic clients to satisfy their content, PR and digital marketing needs. Its website (www.ekalavyas.com) and social media platforms across Facebook, Instagram, Youtube and Twitter, are hugely popular among the Indian basketball community for its original, informative, empowering and entertaining content.