Discover more from Ekalavyas | Basketball
Welcome to Ekalavyas, the pioneering publication dedicated to unearthing the world of international basketball, from an Indian perspective!
Over 3,000 subscribers
Naresh Aneja: Indian official nominated for Rio Olympics Basketball Event
New Delhi, 1st July, 2016: Naresh Aneja, a distinguished senior basketball official from India has been nominated to be one of eight jury members who will represent FIBA at the Rio Olympics 2016. The composition of the jury pool is as follows: 2 from FIBA, 2 from Europe, 1 from Asia, 1 from Oceania, 1 from Africa and 1 from the Americas. The duties of a jury member will be to supervise officials and to provide oversight to officiating and refereeing.
"This is a big honor for me," said Mr Aneja. "I hope I can meet the expectations that FIBA has for this event."
This is the third prominent time that an Olympic basketball event will see Indi
an participation. The Indian men's team had participated in the 1980 Moscow Olympics and three decades later, Ms Snehal Bendke was a woman's referee at the 2012 London Olympics.
About Naresh Aneja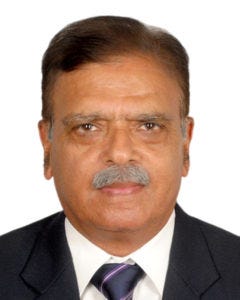 An alumnus of Shri Ram College of Commerce, Delhi, Mr Aneja is a basketball veteran who played for Delhi for 14 years and was selected for the All-Star Junior Indian Team. Unfortunately, his playing career was cut short due to a knee injury. He also served with the Delhi Police and occupied the rank of Assistant Commissioner of Police. He has been awarded 2 medals by the President of India: The President's Medal for Meritorious Services and the prestigious President's Medal for Distinguished Services.
Aneja's career in officiating began in 1978, when he passed the National Referee Test. He has refereed at 14 national finals. In 1998, he took the International FIBA Referee Test and then went on to be a referee at senior men's, women's, U-18 and U-16 men's games. Due to a 50-year cap on the age of active refereeing by FIBA, he undertook the FIBA Commissioner Exam, and went on to provide his expertise at the Asian Games and the FIBA Asia Championships. He has played a role in 3 Asian Games, 3 World Junior Championships and various Asian Championships.
Aneja has also been asked by FIBA Asia to conduct referee clinics at various countries and has also been nominated to be a referee supervisor in the FIBA Asia Men's, Women's and Junior Championships.
The Road to Rio
As per a 'Road to Rio 2016' communiqué issued by FIBA, referees nominated to be officials at the Rio Olympics 2016 will undergo a training camp/programme that will be organized by FIBA. With an initial investment of 100,000 Euros into the programme, and nearly an entire year of preparation, the camp will be comprehensive, and will also feature analytical material from various fields of officiating. FIBA has also introduced iRef, an online platform that can be used by the nominated officials to access relevant material. This will also allow FIBA staff to interact face-to-face with officials and monitor the progress that they are making with regards to the material available, which will include: videos, rule question and answers, questionnaires and other deadline based activities.
To ensure that officials too are able to handle the physical strains of the game, FIBA will assign each official a Polar M400 training set, which will consist of wrist computer and heart rate belt. This will be used to record the training of the officials and they will be required to submit their numbers to the Polar FIBA Referees Platform.
All participants are required by FIBA to arrive at Rio de Janeiro airport by the 1300 hours on the 28th of July. The actual Pre-Competition Camp will take place outside the premises of the city from the 29th of July to the 2nd of August, and FIBA will arrange for transportation that will ensure a return to Rio by the 3rd of August.
About Basketball Federation of India
The Basketball Federation of India or BFI is the governing and controlling body of basketball in India, and is responsible for the development and promotion of the sport at all levels. BFI has been involved in conducting camps, clinics, events, and training sessions at its academies for the development of basketball. BFI came into being in 1935 and took complete control over Indian basketball in 1950. Prior to that time, the Indian Olympic Association handled the conduct of Indian basketball championships. Since 1950, the BFI has been conducting various such championships, from the grassroots to senior team participation in international tournaments. In addition, the BFI has been responsible for the establishment of strong sub-junior and junior level programs. The BFI has to its credit produced several international players of repute, among them 17 have been bestowed with the honour of Arjuna Awards. Earlier in June 2015, 19-year-old Satnam Singh Bhamara made history by becoming the first Indian national to be drafted by an NBA team, when he was selected by the Dallas Mavericks. More information atwww.basketballfederationindia.org