Discover more from Ekalavyas | Basketball
Welcome to Ekalavyas, the pioneering publication dedicated to unearthing the world of international basketball, from an Indian perspective!
Over 3,000 subscribers
Mizoram Basketball 101: Everything you need to know about basketball in India's North East State
No other Indian state has a passion for hoops quite like Mizoram. In this remote north-eastern region, basketball is the number one sport after football, so much so that it boasts of running India's first professional basketball league. Here's a breakdown of Mizoram Basketball.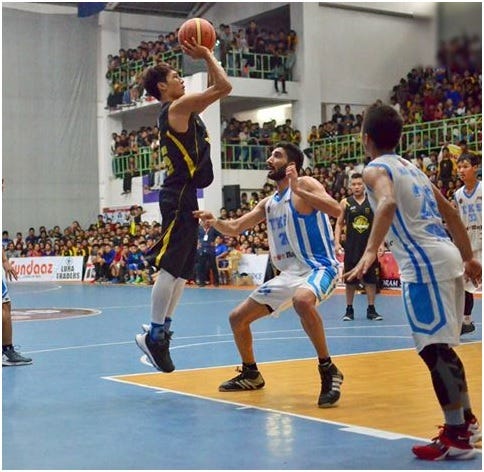 A packed Hawla Indoor Stadium in Aizawl witnesses action from the 2nd Mizoram Super League 2016. Image credit- MSL's Facebook page
Tip Off - The Mizoram Basketball Association (MBBA) was formed in 1984, and got affiliated to Basketball Federation of India (BFI) in 1987. Mizoram began participating in national tournaments back in 1976 at the 22nd National School Games, and sent its first team to the National Basketball Championship at the 1997 sub-juniors held in Puducherry. 
Pedigree - Mizoram has produced perhaps the first and only senior international basketball player across all the 'Seven Sister' states of the North-East. H Laldinsanga represented India at the Children of Asia Basketball Tournament, Yakutsk, Russia as a youth (U16) player in 2004, followed by participation at the Reebok Cup for Boys U-17 at Guangzhou, China in the junior level that same year. Soon he was named in the silver medal senior Indian team at the Middle Asia Qualifiers in 2005 as a 17-year old! 
Best Finishes - Between 2000 to 2003 Mizoram sub-junior (U13) boys had a string of top three finishes at the national level, making them one of the most consistent sides in the country during that period.
27th Sub Junior National Basketball Championship for Boys & Girls 2000 at Pondicherry: Bronze

28th Sub Junior National Basketball Championship for Boys & Girls 2001 at Sainik School, Kapurthala (Punjab): Gold

29th Sub Junior National Basketball Championship at Pondicherry 2002: Silver

30th Sub Junior National Basketball Championship for Boys & Girls 2003 at Nowgong, Assam: Bronze
Mizoram sub-junior boys had another great run in 2006, getting crowned champions at the 33rd Sub Junior National Basketball Championship for Boys & Girls at Kolkata, West Bengal.
At the regional level, the men's team were:
Champions in the 1st North East Basketball Championship at Aizawl, Mizoram in 2007; and

Silver medalists at the 24th North East Games at Shillong, Meghalaya in 2010.
Role Models -
H Laldinsanga: A chance injury to magician point guard Sambhaji Kadam skyrocketed the then 17-year-old to the senior Indian men's team. 'Sanga' or 'Mapuia', as he is known, is the only player, male or female, to ever make the cut to senior India's national team across any age group, from all seven of India's north-eastern states. Talk about being a trailblazer. The 5ft 8 guard didn't disappoint, scoring 13 points on debut against Nepal. He learnt all his basketball from watching NBA games on TV. The former Mount Carmel School student switched from football to basketball, and it is a decision that India Basketball is greatful for. Sanga is now a certified FIBA Level 3 Basketball Coach and looks to mentor the next generation of exciting ballers from Mizoram.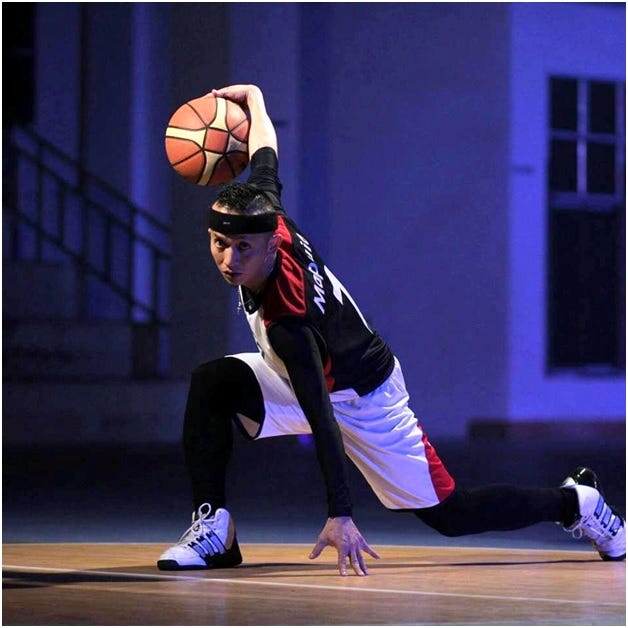 Mizoram's superstar and MVP of the 1st edition of the Mizoram Super League, H Laldinsanga. Image credit: Laldinsanga's Facebook page.
Lalrina Renthlei: The 6ft tall Renthlei has taken over from Sanga as the next big star from Mizoram. Having made it to the Indian men's camp, Renthlei is knocking on the doors of becoming the second male baller from the State to play on the Indian national team. The athletic guard seems to be the perfect answer for the senior Indian men's team that is struggling at the PG position. Renthlei is the full package: dribble, pass, shoot, defend, rebound and basketball IQ, the national snooker champ has it all.
https://www.instagram.com/p/BrabRllBcRv/
Hoops Yatra - Mizoram has 3 indoor courts (2 in capital Aizawl and 1 in Champhai Dist) and numerous outdoor courts. Hawla Indoor Stadium in Aizawl is the main venue for the Mizoram Super League. 
Compete At - The Mizoram Super League, India's first professional basketball league, held annually from mid-February onwards over a course of 10 weeks. 
Legacy -
Starting India's first professional basketball league: One of India's few states with a true 'culture' of basketball, Mizoram launched India's first basketball league in 2014. The league has featured numerous current India stars like Vishesh Bhriguvanshi, Pratham Singh, Prasanna Venkatesh and Aravind Annadurai, apart from dozens of local talent. There are 6 participating franchises: BCA Basketball Club (Zarkawt), Chaltlang Ryders, Khatla TBL BC, Mission Veng Vikings Basketball Club, Tuikual South Basketball Club, Zarkawt Serpents Club. Being a truly professional league, all players are contracted and clubs are allowed to recruit foreign players as well as players from other Indian states. Apart from the 6 teams in the elite Super League, there are 8 teams in lower Division 1, and 14 teams in the lowest Division 2. This allows for a system of relegation and promotion, thereby keeping all teams across the 3 divisions equally motivated throughout the season.

India's most skilful players: Mizoram boasts of some of the most skilled players in India in terms of their ball handling, shooting and quickness. However, due to their shorter stature they lose out at the senior level.
Did You Know? - The Sports Ministry of Mizoram introduced a 'Catch Them Young' policy back in 2010, which was utilized by the Mizoram Basketball Association to identify 20 talented youngsters for grooming, below the age of 14.
Further Reading - Mizoram Super League - The Rise of Basketball in Northeast India
* General Disclaimer: The factual content herein is based on a combination of anecdotal evidence, newspaper reports and first-hand accounts. It is a sincere attempt to throw light on basketball accomplishments of featured states without claiming 100% veracity.