Discover more from Ekalavyas | Basketball
Welcome to Ekalavyas, the pioneering publication dedicated to unearthing the world of international basketball, from an Indian perspective!
Over 3,000 subscribers
1st Kashmir Basketball Tournament under Floodlights
The Kashmir Basketball scene lit up, literally and figuratively, with the successful conclusion of the region's first floodlit tournament.
The first season of the '3x3 Men's Basketball League (MBL)' was held in Srinagar between 9th to 11th July.
Kashmir Basketball Lights Up
As per the organizers, MBL is the first-ever Kashmir basketball tournament to be played under floodlights.
"There is no other stadium where there are floodlights in Kashmir. [Even here] the floodlights were installed recently," Mujtaba Manzoor, one of the organizers told Ekalavyas.
The difficulties of organizing a basketball tournament in a conflict-ridden region like Kashmir can perhaps be gauged by this hilarious meme:
https://www.instagram.com/p/BzvF1H3HAvs/
Held at the Gindun Stadium in Rajbagh, Srinagar, 10 teams participated, with catchy names like Team Kobe, Team Blackbears, Team Hawks and Team Real Gs. The teams were divided into Pools of five teams each. The top four teams from each Poo proceeded to the quarterfinals stage.
Eventually, it was Team Swish that prevailed, with Team Kobe as runners up. Team Swish's Labeeb Bhat was named MVP. The winning team received a cash prize of Rs 5000/- while the runners up team and the MVP were awarded Rs 2500/- each.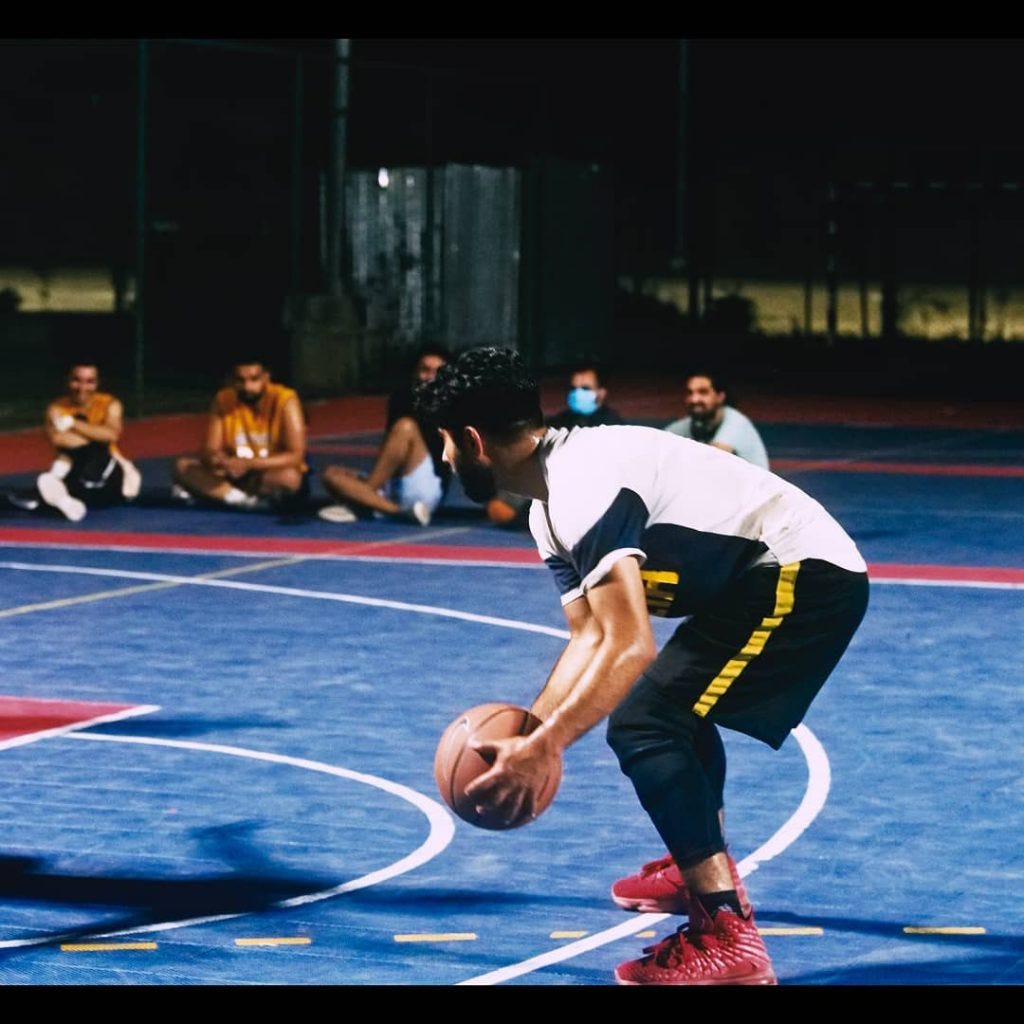 MVP Labeeb Bhat in action under floodlights. Image credits: MBL.
READ ALSO: Balling in Kashmir - Coach Shahid Bhat Revisits Valley
***
If you've come this far…
Appeal to our readers: Ekalavyas is India's first and only basketball media company. We are not foreign-funded, nor investor-backed. Your support and encouragement have got us this far. We now need your financial assistance to ensure we can keep providing you timely, accurate and important information. Please contribute via https://www.instamojo.com/@ekalavyas​ 🙏🏾. We are accepting contributions as low as Rs. 9/- (excluding a small processing fee charged by the payment gateway provider). Thank you for playing a part in keeping media independent and objective!
Ekalavyas now on Telegram! Stay up-to-date on all the breaking news around Indian Basketball, by subscribing to the EkBallIndia Telegram Channel.