Discover more from Ekalavyas | Basketball
Welcome to Ekalavyas, the pioneering publication dedicated to unearthing the world of international basketball, from an Indian perspective!
Over 3,000 subscribers
"Kabhi socha nahi tha ki humara ladka itna aage pahunch jaega," Amritpal Singh's father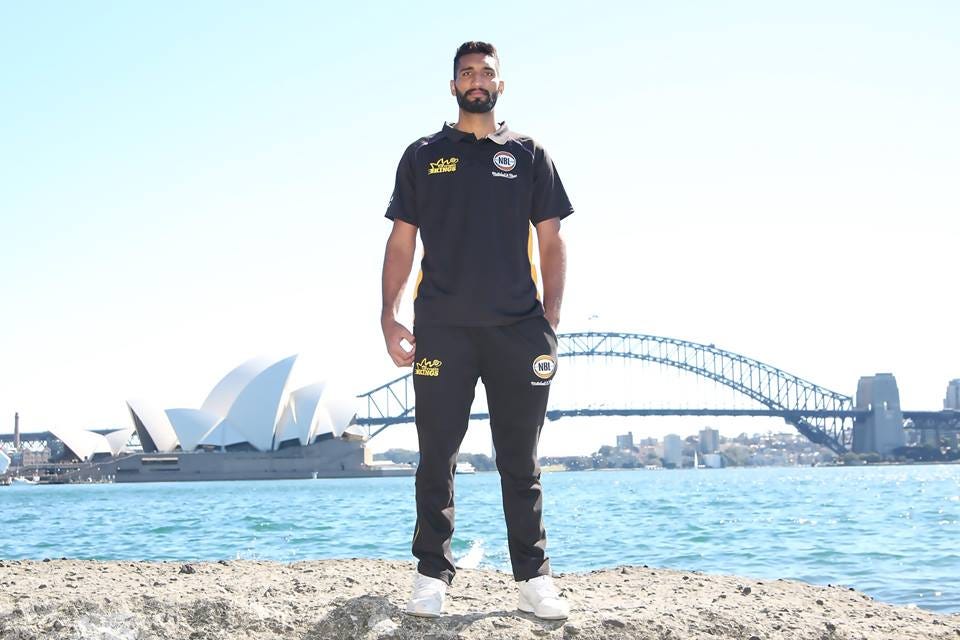 Credits: Sydney Kings/Facebook
Earlier this week, National Basketball League (NBL) outfit Sydney Kings formally announced the signing centre Amritpal Singh, thus making him the first Indian-born player to make the roster of an Australian NBL team. We caught up with his father Mr. Shamsher Singh on this momentous occasion.
First and foremost, congratulations on Amrit's historic achievement. What was your reaction when he broke the news to you? My wife and I were overjoyed when he first informed us of the Kings' intention to sign him. He has been working extremely hard ever since he started playing. We are so proud of him!
How have the people of Fattuwal village reacted to the news? Everyone is celebrating here. We are distributing sweets around the entire village. People have been pouring in ever since the morning to congratulate us.
Given that Amrit started playing at the age of 19, did you ever expect him to reach this far? We knew he would do well for himself but never expected him to get this far ("Kabhi socha nahi tha ki humara ladka itna aage pahunch jaega"). He was good at sports but never imagined that he would play professionally abroad some day. He has far exceeded our expectations.
You mentioned that he was good at sports? What sport/s did he play before he picked up basketball? He was athletic as a kid. Circle Kabaddi is something that always fascinated him. He was pretty good at it before my brother Mr. Rajwant Singh insisted he tries his hand at basketball. Rajwant believed Amrit would excel at the sport and would have a bright future.
How was it emotionally for you when Amrit left home at 19 to pursue basketball as a profession? It was tough but we were at ease as he was staying with Rajwant in Delhi. Rajwant always looked after Amrit as his own kid which is why we were at ease when he left for Delhi to train. Besides Rajwant, Mr. Bhupinder Singh also treated him as his own son. He would train Amrit day in and day out and would give him full attention.
Given that he is now the first Indian player to be signed by an NBL team, what are your expectations from Amritpal for the future? Amritpal has always out done everyone. We hope that some day he gets to play in the NBA and make us and all of India even prouder.
Note: The interview was conducted in Hindi and has been translated for the reader's convenience.