Discover more from Ekalavyas | Basketball
Welcome to Ekalavyas, the pioneering publication dedicated to unearthing the world of international basketball, from an Indian perspective!
Over 3,000 subscribers
India's Junior Boys and Girls teams end their campaigns at the FIBA 3x3 U18 Asia Cup 2017
India's junior boys and girls were seeded 14th in their respective categories and were placed in Qualifying Draw 1. The winner of Qualifying Draw 1 would then go on to be placed in Pool C of the main tournament.

The girls team finished 1-1 after beating Turkmenistan while the boys team finished with a record of 0-2.

The 3rd edition of the tournament has 32 teams competing for the title in Cyberjaya, Malaysia.

Qatar and Japan are the defending champions in the men's and women's category respectively.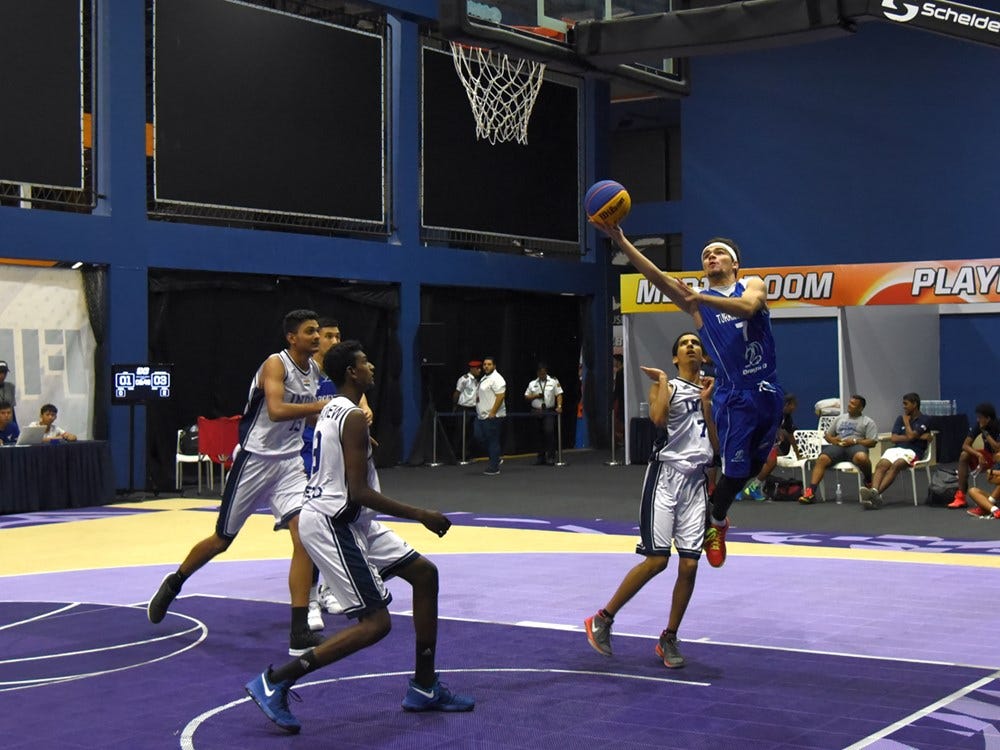 The Indian junior boys in action against Turkmenistan. Image credits FIBA 3x3
Bengaluru, 26th May 2017: The Junior Boys and Girls representing India have ended their campaign at the FIBA 3x3 U18 Asia Cup 2017.
The junior boys lost their first game against Lebanon 12-18 and went on to lose their second game against Turkmenistan 9-20 to finish with a 0-2 record in the tournament and not make it out of the main draw.
On the other hand, the junior women finished the tournament 1-1 as they beat Turkmenistan 21-9 but fell to Chinese Taipei 17-12 who went on to qualify for the Main Draws of the FIBA 3x3 U18 Asia Cup 2017 with a perfect record.
For India, Sreekala Rani (15) and Vaishnavi Yadav (14) were the leading scorers for the girls team while Prashant Tomar (8) was the top scorer for the boys team in the tournament.
The matches of the tournament are being streamed live on FIBA 3x3's YouTube channel.
The entire Indian squad lists and the pools for the tournament were as follows:
THE SQUADS
Men
Sr No Name Position State/Unit 1 Princepal Singh Player Punjab 2 Sejin Mathew Player Kerala 3 Bhagyansh Gulati Player Uttar Pradesh 4 Prashant Tomar Player Karnataka 5 Dilip Gurumurthy Team Leader Karnataka
Women
Sr No Name Position State/Unit 1 Ishwarya Janardhanan Player Tamil Nadu 2 Sreekala Rani Player Kerala 3 Vaishnavi Yadav Player Uttar Pradesh 4 Harshitha Kelttira Bopaiah Player Karnataka 5 Jeena Zachariah Team Leader Indian Railways
Pools for the tournament
Image credits: FIBA.com