Discover more from Ekalavyas | Basketball
Welcome to Ekalavyas, the pioneering publication dedicated to unearthing the world of international basketball, from an Indian perspective!
Over 3,000 subscribers
Indian 5x5 Basketball League Tryouts held in Hyderabad
Indian 5x5 Basketball League, 'Elite Pro Basketball League', completed another key milestone ahead of its inaugural season later this year.
EPBL successfully conducted tryouts at the Kotla Vijaya Bhaskara Reddy Indoor Stadium on 12th May, followed by a set of exhibition games for selected players on 13th May.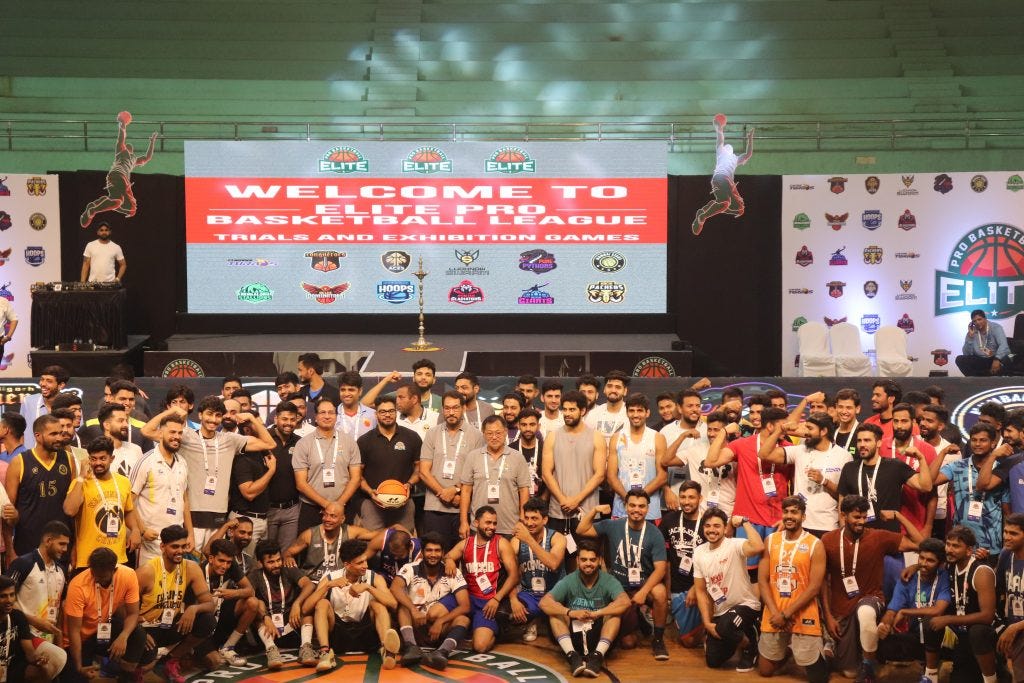 Indian 5x5 Basketball League 'EPBL' Tryouts in Hyderabad
107 players selected out of 250 attendees and over 1000 entries

Earlier in March, well-known Indian national team players like Jagdeep Bains, Pratham Singh and Prakash Mishra had been among the first 12 marquee signings

To-be-launched later this year, Elite Pro Basketball League (EPBL) will be India's only Professional Basketball League in the 5x5 format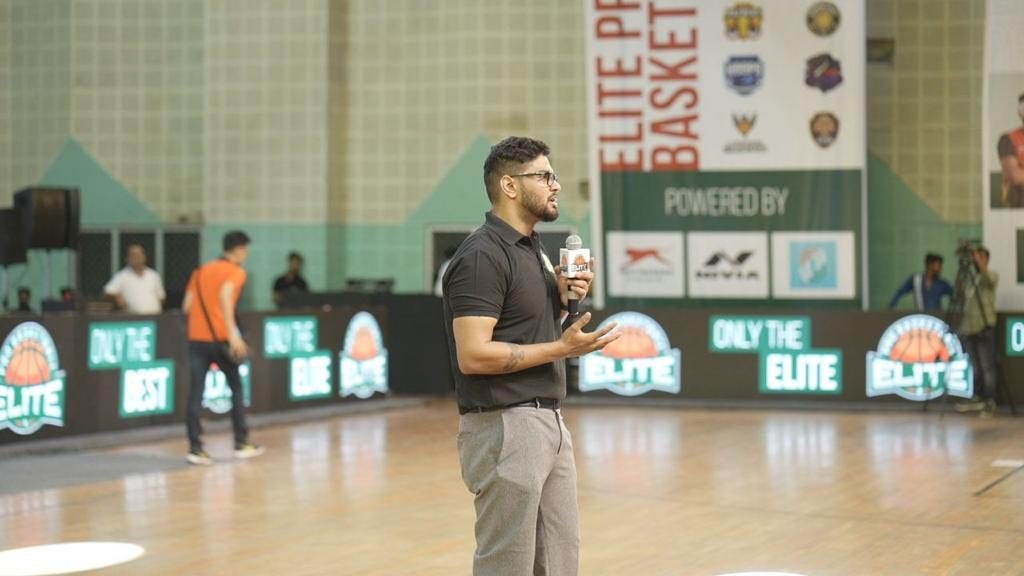 EPBL CEO Sunny Bhandarkar
"When we started receiving entries, we were overwhelmed by the response we got from the players, with more than a 1000 entries. We had a goal of drafting around 36 players from the selection trials, but the quality of the Indian players is so good that we ended up selecting 107 players," said Mr Sunny Bhandarkar, CEO, EPBL. "The exhibition games were enthralling, it gave us a taste of what we had put together. We were more than happy with the quality of players that we selected. The main reason to have these  exhibition games was to ensure that all the teams are balanced. We are looking at some more wildcard entries to be added in the near future."
https://www.instagram.com/p/CdfdEFIjSKS/
Season 1 of the Indian 5x5 Basketball League, tentatively scheduled for October, will see 12 franchises battle it out for the championship title, besides attractive cash prizes and individual awards.
"The NBA, that first began in 1946, was nothing more than another Basketball League to many. But today the NBA is an example, a trademark and a dream for every baller who loves this sport. The Elite Pro Basketball League is going to be the same for every Indian baller," Mr Bhandarkar concluded.
About Elite Pro Basketball Pvt Ltd
Elite Pro Basketball Pvt Ltd was incorporated in February 2022 under the directorship of Mr Sunny Bhandarkar and Mr Pranav Prabhu. It is owned and operated by Elite Sports India (ESI) which manages a portfolio of sports industry businesses in India at both the professional and collegiate level. ESI is India's largest Professional, University and High School Sports Company that aims to create a pathway from the grassroots to the professional levels.
ESI is the best known for broadcasting Inter University tournaments of AIU (Association of Indian Universities) as well as conducting its own University leagues in multiple sports. ESI also broadcasts many national level sports tournaments for National Sports Federations like Volleyball Federation of India, Handball Federation of India, Fencing Association of India etc.