Discover more from Ekalavyas | Basketball
Welcome to Ekalavyas, the pioneering publication dedicated to unearthing the world of international basketball, from an Indian perspective!
Over 3,000 subscribers
India U16 Men's Team all set to compete at the FIBA U16 Asian Championship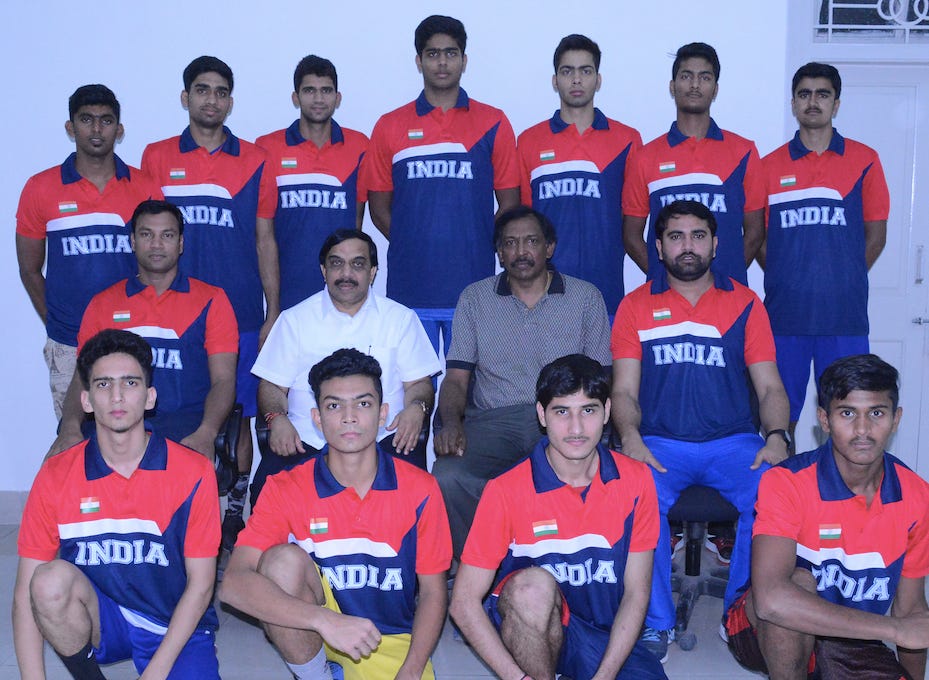 India U16 Men's Team all set for the FIBA U16 Asian Championship. Image credits: FIBA.com
Bengaluru, 27th March 2018: The Indian U16 Men's Basketball Team will depart on 30th March 2018 for FIBA U16 Asian Championship that will be held between 2nd to 8th April 2018 at the Lingan Pearl Gymnasium, Foshan, China. This event was scheduled to take place in 2017 but was later rescheduled. The 16-team tournament will serve as Asia's qualifier for the FIBA U17 Basketball World Cup 2018, with the top four finishers booking their tickets for the world spectacle in Rosario and Santa Fe, Argentina from June 30-July 8, 2018.
"We are proud of your achievements so far and expect a lot more from you in the coming days. It as an incredible achievement to represent the country at such a young age but we hope that all of you keep on learning and improving so that in future we can see you representing the Senior team as well. I wish you all the best and hope that you make the country proud." BFI President, Mr. K Govindaraj addressed the young stars at the colour distribution ceremony.
The 16 teams qualified to compete are hosts China, reigning champions Korea, Australia, Bahrain, Chinese Taipei, Hong Kong, India, Iran, Japan, Kazakhstan, Lebanon, Macau, Malaysia, New Zealand, Philippines and Saudi Arabia.  Thirteen (13) teams will be divided into three (3) groups (A, B, C) of three (3) teams each and one (1) group (D) of four (4). The best-placed team in each group will qualify directly for the knock-out stage starting with the Quarter-Finals. 2nd and 3rd placed Teams will proceed to the Play-Off Round. The 4th placed team in group D will be eliminated.
India is placed in Group D alongside Korea, Japan, and Lebanon.
Preliminary Round Schedule:
India Vs Korea (2nd April)

India Vs Japan (3rd April)

India Vs Lebanon (4th April)
The final roster:
Sr. No. NAMES STATE Position 1 Prashant Tomar Karnataka SG/PG 2 Jerome Prince Kerala PG/SG 3 Rajveer S Bhati Rajasthan F 4 Nitish Beniwal Delhi C/F 5 Vigneshwar Upadhyay Telangana PF 6 M Mani Kanta A.P. F/SG 7 Divya Raj S Rathore M.P. SG 8 Harshvardhan Tomar(Captain) M.P. C/F 9 Priyanshu U.P. F 10 Princepal Singh Punjab C 11 Ajmer Chandigarh F 12 Vibhor Bhriguvanshi (Head Coach) 14 Babu Davis (Asst. Coach) 15 Navaneeth (Physiotherapist) 16 Ajeet Singh Rathore (Manager)