Discover more from Ekalavyas | Basketball
Welcome to Ekalavyas, the pioneering publication dedicated to unearthing the world of international basketball, from an Indian perspective!
Over 3,000 subscribers
India go 2-0 in the 5th SABA Championship 2017
The winners of the South Asian Basketball Association (SABA) Championship will qualify for the FIBA Asia Cup taking place in Lebanon in August this year.

The winner also ensures qualification for its country's top club team in the FIBA Asia Champions Cup – a tournament where the premier club teams of Asian countries go head to head.

India are defending champions and favourites looking to complete a five-peat. Bangladesh and Sri Lanka are the biggest threats to India's five-peat.
Male/Bengaluru, 21st May 2017: In the 5th South Asian Basketball Association (SABA) Championship underway in Maldives, India posted its second straight win, this time over Sri Lanka.
India beat Sri Lanka 88-61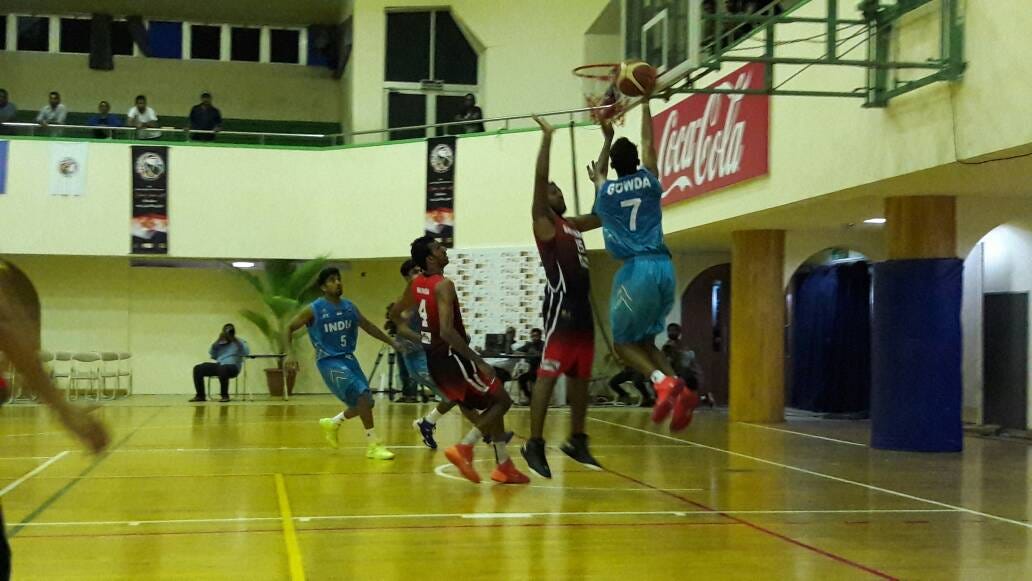 Guard Anil Kumar lays the ball against Sri Lanka. Image courtesy: Basketball Federation of India
Playing its second round robin encounter, defending champs India tamed Sri Lanka 88-61 in a fairly competitive game. The first and third quarters were particularly neck and neck, but India built double digit leads in the other two periods to stay undefeated in the competition.
India centre Amritpal Singh had a second straight game scoring in double digits, with 28 points to go along with 16 rebounds. Veteran shooting guard Vishesh Bhriguvanshi also enjoyed a double-double night with 26 points and 10 assists.
For Sri Lanka, Thammitage Perera came off the bench to top score with 18 points, with Joseph Croos chipping in with 13. The Island nation connected 11 times from beyond the arc but also turned the ball over 26 times.
To counter the size mismatch, Sri Lanka sent India to the foul line a whopping 38 times, but that strategy provided little benefit as India scored 25 points from the charity stripe.
Amritpal Singh was declared player of the match for the second straight time.
India will now face another challenger Bangladesh next on 22nd May, while Sri Lanka takes on Nepal.
India (Amritpal Singh 28 pts & 16 reb, Vishesh Bhriguvanshi 26 pts & 10 ast) bt Sri Lanka (Thammitage Perera 18 pts, Joseph Croos 13 pts) 88-61 [23-17, 27-17, 16-15, 22-12]