Discover more from Ekalavyas | Basketball
Welcome to Ekalavyas, the pioneering publication dedicated to unearthing the world of international basketball, from an Indian perspective!
Over 3,000 subscribers
EPBL Preseason from March 11th to 20th
Elite Pro Basketball League (EPBL)'s Pre-season will be held in Noida Indoor Stadium. 4 new teams Nagpur Knights, Goa Saints, Surat Diamonds and Eastern Tigers are added to the league, taking the total to 16 teams.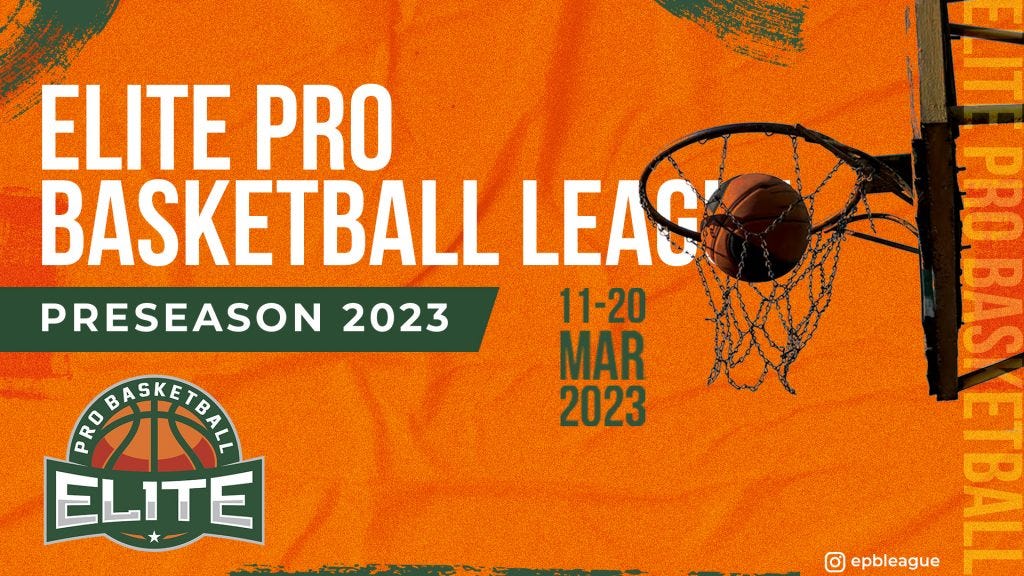 EPBL has announced that the inaugural Preseason will tip-off from 11th to the 20th of March 2023 at the Noida Indoor Stadium.
The League has expanded to 16 teams from 12 teams which will give more players a chance to turn pro. Nagpur Knights, Goa Saints, Surat Diamonds and Eastern Tigers are the new 4 teams that are added.
The league will also include a minimum of 2 University players on each team giving them a chance to go professional.
EPBL Pre-Season
The EPBL Preseason which will be held for 10 days will have all 16 teams, coaches and staff coming together for the first time. The Pre-Season will help players get to know each other and gel together as a team. The most attractive part of the Pre-Season is the additional salaries and perks the players will get.
Talking about the same Sunny Bhandarkar, CEO of Elite Pro Basketball League said, "We have received a massive response and excitement from investors. We started with a goal of having four teams, then 12, and now finally expanded to 16 teams. It's overwhelming to see so many people support Indian Basketball at a professional level at such a large scale. There has always been scope for basketball, just never utilized."
Adding further he said, "The preseason will help players and coaches gel with each other and start working on a strategy. We will leave no stone unturned to make this a landmark league and hope that it inspires the growth of basketball in the country."
Prudhvi Reddy, one of the EPBL players said, "A league like this is what Indian Basketball requires, attractive salaries, great coaches and staff, a platform where people can showcase their talents. Never in India has a basketball league been conducted in such a way with preseason and am sure this will help grow the sport in a big way in India."
The key signings include Indian national team players, state players, local players and University players. Mumbai Stars, Pune Pythons, Jaipur Giants, Kochi Pachers, Chandigarh Conquerors, Hyderabad Hoops, Lucknow Swarm, Chennai Turbos, Punjab Gladiators, Ahmedabad Aces, Delhi Dominators, Bengaluru Stallions, Nagpur Knights, Goa Saints, Surat Diamonds and Eastern Tigers concludes the team names.
***
If you've come this far…
₹₹ Support Ekalavyas: Ekalavyas is India's first and only basketball media company. We are not foreign-funded, nor investor-backed. Your support and encouragement have got us this far. We now need your financial assistance to ensure we can keep providing you timely, accurate and important information. Please contribute via https://www.instamojo.com/@ekalavyas​ 🙏🏾. We are accepting contributions as low as Rs. 9/- (excluding a small processing fee charged by the payment gateway provider). Thank you for playing a part in keeping media independent and objective!