Discover more from Ekalavyas | Basketball
Welcome to Ekalavyas, the pioneering publication dedicated to unearthing the world of international basketball, from an Indian perspective!
Over 3,000 subscribers
Delhi Storm crowned champions of the 56th Royal Club Basketball Tournament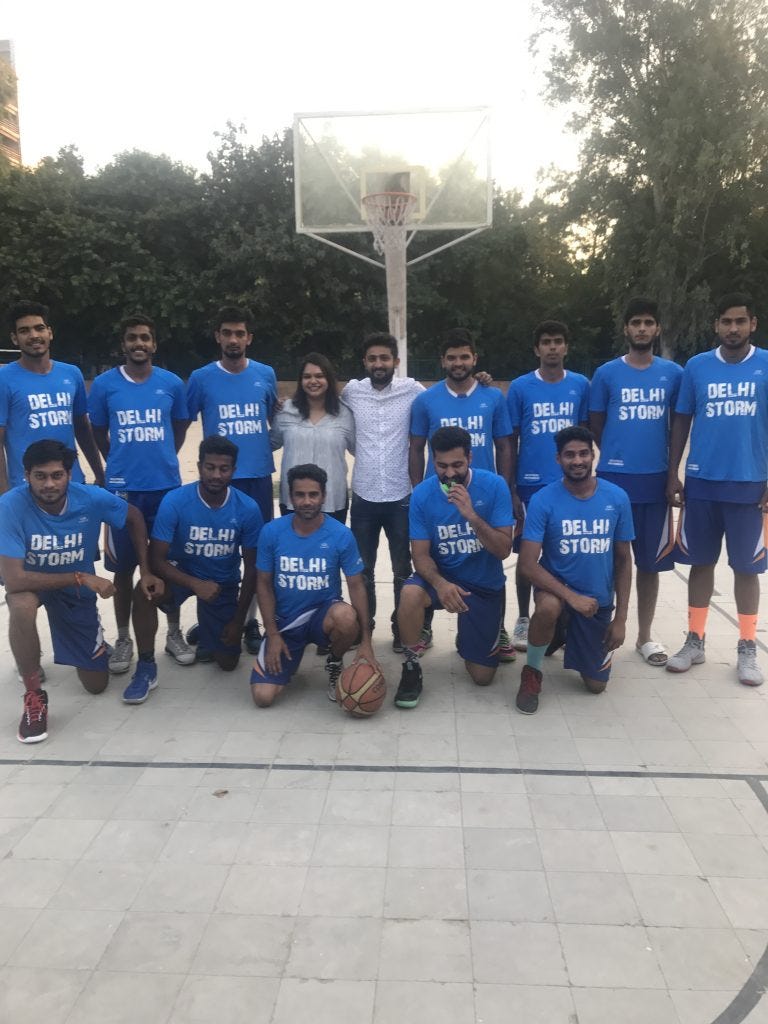 Image credits: Delhi Storm Basketball Club
Bengaluru, 3rd October 2017:  Delhi Storm staked its claim as the best club in the Captial as they beat Rajputana Rifles 65-48 in the finale of the 56th Royal Club Basketball Tournament.
The champions went undefeated and comfortably beat teams like the Rajputana Rifles (84-67), Jamia Club (58-28), CISF (85-64), and True Friends Club, TFC (81-61) during the course of the tournament to take home the trophy.
The tournament was held at Bal Bharti School, Pusa Road from 24th Sep.'17 to 2nd Oct.'17. The tournament's 'Best Player' award was handed to Pravin Dovan of Delhi Storm by the Chief Guest Mr. Mukesh Mina (IPS) Special Commissioner of Police, Anti-Corruption branch.
About Delhi Storm
Delhi Storm is a young basketball club started in 2013 by two passionate sports professionals Shambhavi Shekhar and Puneet Kumar, which has risen to the top as the best Mens Basketball Club in Delhi.
The club is a not-for-profit-organization aimed at giving young players an opportunity to play with and against some of the best talents that the state can offer; while also honing the skills of both professional as well as amateur basketball players in the country.
The team is led by the Head Coach Mr. Puneet Kumar, who is also a coach with the UBA, NBA Acadamies, SRCC College, etc. He rigorously trains and mentors every player and helps them reach their true potential. The team comprises of players who have donned the Indian colours like Arshpreet Bhullar and other players like Sachin Sharma, Pravin Dovan, Yudhvir Dahiya, Lalit Pal and Tushar Vija, who have represented Delhi on several occasions.