Discover more from Ekalavyas | Basketball
Welcome to Ekalavyas, the pioneering publication dedicated to unearthing the world of international basketball, from an Indian perspective!
Over 3,000 subscribers
Dates for the 5th Master's Basketball League announced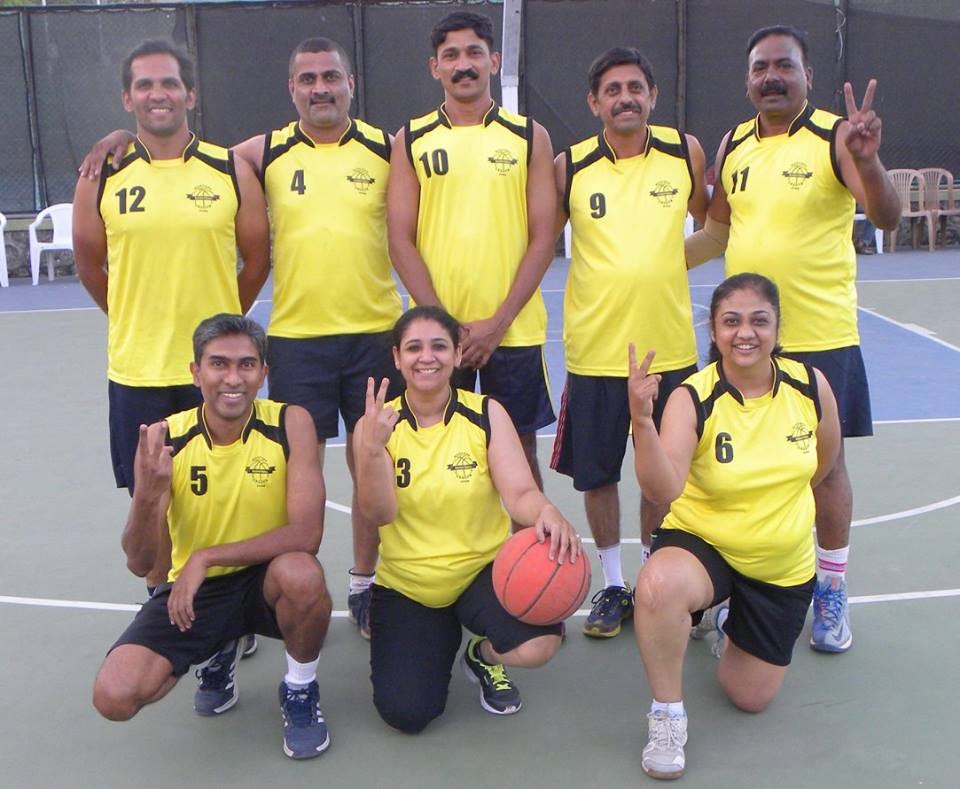 Winners of the 4th edition of the Master's Basketball League. Image credits: Suvarna Limaye
Pune, 13th April 2017: Basketball lovers in the city can look forward to two action-packed weekends with the announcement of the fifth edition of the hugely popular Master's Basketball League. A brainchild of Suvarna Limaye and Prasad Yeravdekar, the senior basketball players of the city, the league will feature former basketball players over the age of 35 from a dozen clubs across the city. The event will be organised on the plush Basketball Courts of Deccan Gymkhana using the Club's ultra-modern sports facilities. The organizing team of this league is Shantanu Pawar, Sandeep Nulkar, Yogesh Joshi, Xitij Joshi,Shirish Deshpande,Jaywant Bhave,Gopika Kachare,Prasad Yeravdekar and Suvarna Limaye. All are former national basketball players.
The league that was conceived as a platform for former basketball players to reunite and recreate the passion with which they played the game, has received an overwhelming response this year again with more than 70 confirmed participants and a considerable number of people on the waiting list. The league has elicited terrific interest from a sizeable number of former district, state, national and international level players. This year, players from Sahara will be playing this tournament.
There will be 8 teams of 8 players each comprising men and women between 35 and 60 years of age vying for the top honors. The playing five will comprise 4 men and 1 woman and an extremely interesting rule that requires every player to be a part of the paying five for a minimum of 5 minutes. Teams therefore need to demonstrate not only great basketball skills but also the knack to utilize their bench strength effectively.
The League kicks off on the 14th of April with matches being played only in the evenings from the 14th-16th and the 21st-23rd of April.
The 5th edition of the Master's basketball league will be dedicated to Late Shashank Risbud, former national basketball player and one of our Master's league organizing team member.
The pools and fixtures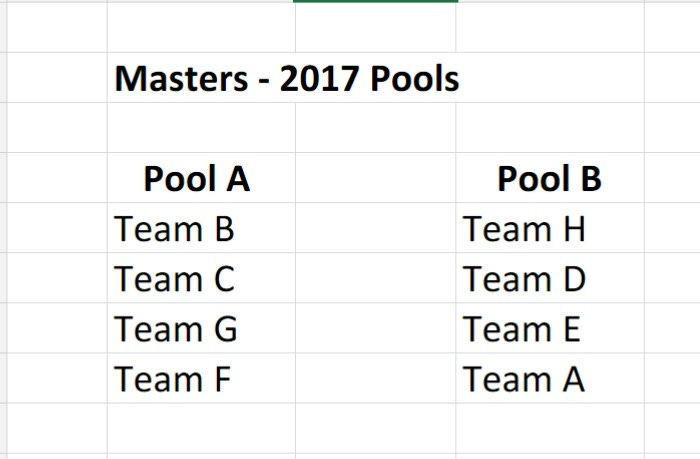 Pools of the 5th Master's Basketball League. Image credits: Suvarna Limaye

Fixtures of the 5th Master's Basketball League. Image credits: Suvarna Limaye