Discover more from Ekalavyas | Basketball
Welcome to Ekalavyas, the pioneering publication dedicated to unearthing the world of international basketball, from an Indian perspective!
Over 3,000 subscribers
Chennai Turbos win inaugural EPBL Pre-Season
Chennai Turbos pipped Jaipur Giants 100-82 to win the finals of the inaugural Pre-Season of Elite Pro Basketball League.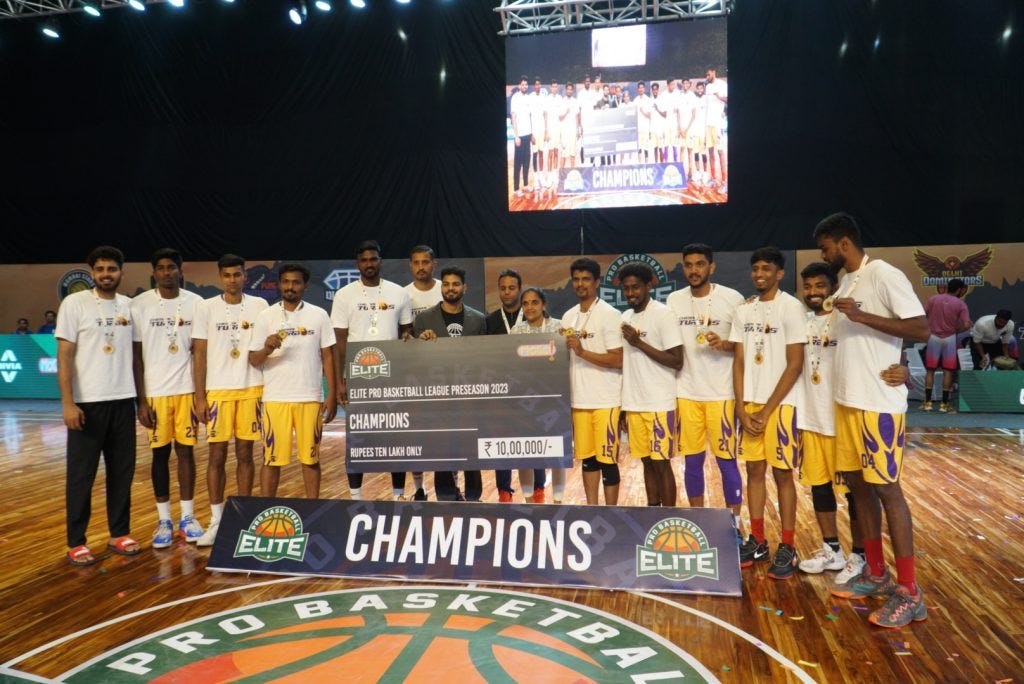 The winners Chennai Turbos received a cash prize of 10 lakhs and Jaipur Giants received 2 lakhs as they finished runners-up. Aravind Annadurai from Chennai Turbos won the MVP and received a cash prize of 1 lakh. Agu Stanley of Chandigarh Conquerors won the dunk competition and Mandeep Singh of Hyderabad Hoops won the 3-point shootout.
Chennai Turbos started as favourites as they took a quick lead in the first quarter of 25 points and maintained their lead throughout the match. The Chennai Turbos have been undefeated in the tournament. The Chennai Turbos dominated not only the scoring but also the rebounds, assists and blocks. Chennai Turbos never lost the lead to Jaipur Giants from the first whistle to the last. They led Jaipur Giants by as many as 32 points in the 3rd quarter.
Aravind Annadurai who is their star player finished the game with 31 points and 14 rebounds. He has been their pillar throughout the Pre Season and stepped up again in the finals. He also received all-around support from his teammates with Anto scoring 19, Vijay scoring 16 and Lokesh scoring 14.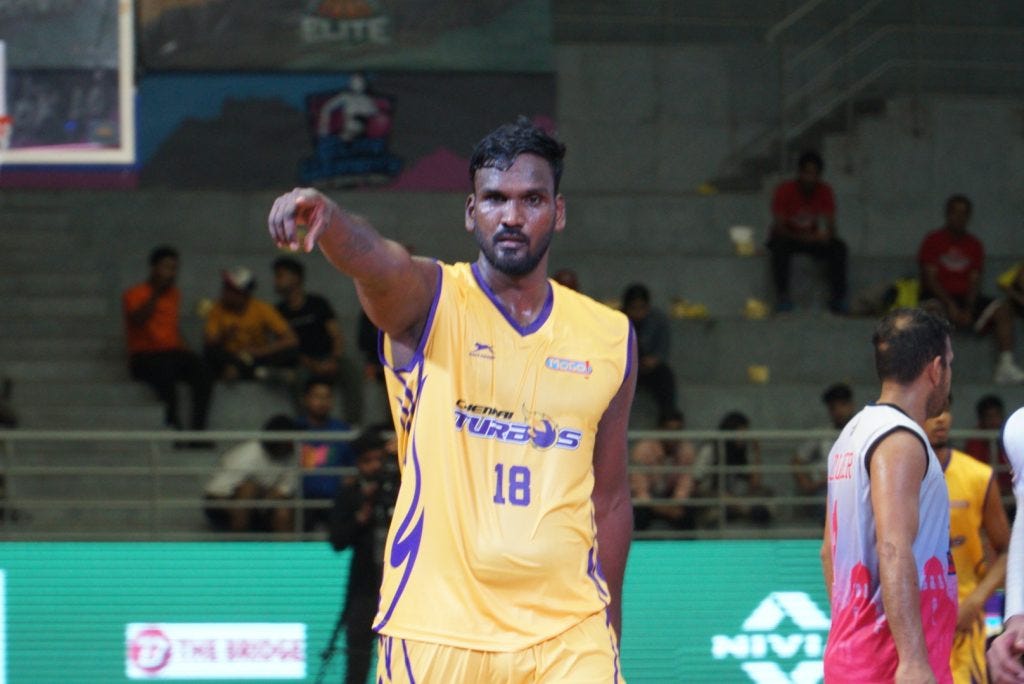 Joginder Singh of Jaipur Giants top scored with 44 points but none of their shooters managed to up their game in the crucial game with only Mahipal Singh and Satyajeet managing to reach 11 points.
The finals were also followed by a performance by Rapper Karma who set the stage on fire.
Talking about the same, Sunny Bhandarkar CEO of Elite Pro Basketball said: "The Pre Season was a great success, it was a litmus test for us and we have come out with flying colours. We had some tight matches, and some high-scoring games, the Pre-Season was to get the players to gel with each other and understand each other's gameplay. We would also like to thank the crowds who got behind their favourite teams cheering for them and now we are looking to have a great first season."
***
If you've come this far…
₹₹ Support Ekalavyas: Ekalavyas is India's first and only basketball media company. We are not foreign-funded, nor investor-backed. Your support and encouragement have got us this far. We now need your financial assistance to ensure we can keep providing you timely, accurate and important information. Please contribute via https://www.instamojo.com/@ekalavyas​ 🙏🏾. We are accepting contributions as low as Rs. 9/- (excluding a small processing fee charged by the payment gateway provider). Thank you for playing a part in keeping media independent and objective!