Discover more from Ekalavyas | Basketball
Welcome to Ekalavyas, the pioneering publication dedicated to unearthing the world of international basketball, from an Indian perspective!
Over 3,000 subscribers
BFI Ad-Hoc Committee takes over Haryana basketball
Haryana has become the latest State to join the list of suspended/"ceased to exist" State basketball associations in India.
By an order dated 14th September 2020, BFI has constituted an Ad-hoc committee to "look after all the affairs and activities of basketball in the Haryana State till the time new elections are held".
The order states the reason for this takeover as being Haryana State Basketball Association not conducting their elections as per "the provision of Haryana Registration & Regulations of Society Act of 2012 and the rules framed there under and Bye-Laws of association".
The matter is believed to have come up for discussion at the Basketball Federation of India (BFI)'s Annual General Meeting (AGM) held in Bengaluru on Friday, 5th February.
Besides Haryana, Maharashtra, Jharkhand and Assam are the other State Associations currently suspended/non-existent, and being administered by BFI appointed ad-hoc committees.
About Haryana Basketball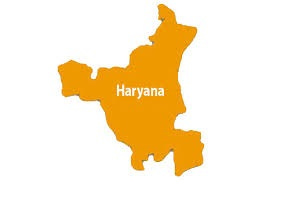 Image credits: Saur Energy. We claim no copyright over this image.
Haryana is a prominent basketball talent-rich State located in North India. Famously, in the 2014 Senior National Basketball Championship in Bhilwara, Rajasthan, it had upset mighty neighbours Punjab. India's 'basketball village' of Kiloi is situated in Haryana, an agricultural village that has produced 50 international and 1000 national level players.
Players from Haryana regularly feature in India's national teams, especially in the men's section.
***
If you've come this far...
Appeal to readers from Ekalavyas: Ekalavyas is India's first and only basketball media company. We are not foreign-funded, nor investor backed. Your support and encouragement have got us this far. We now need your financial assistance to ensure we can keep providing you timely, accurate and important information. Please contribute via https://www.instamojo.com/@ekalavyas​ 🙏🏾. We are accepting contributions as low as Rs. 9/- (excluding a small processing fee charged by the payment gateway provider). Thank you for playing a part in keeping media independent and objective!