Discover more from Ekalavyas | Basketball
Welcome to Ekalavyas, the pioneering publication dedicated to unearthing the world of international basketball, from an Indian perspective!
Over 3,000 subscribers
Basketball Federation of India (BFI) Election Dates Announced
Basketball Federation of India (BFI) Election dates have been announced for office bearers and executive committee members for the 2023-27 term.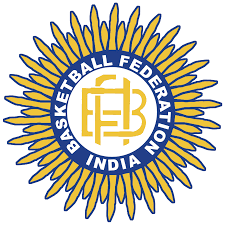 Current BFI Secretary Chander Mukhi Sharma to step down
The current Secretary General and Treasurer, Mr Chander Mukhi Sharma and Mr V Ragothaman respectively, have to compulsorily step down following the two-term limit imposed for these positions, as per the National Sports Development Code, 2011.
Sitting BFI President K Govindaraj is eligible to continue for a third and final consecutive term, if re-elected.
Basketball Federation of India Elections will be held for the following posts:
President

Vice-President (7 - including One Lady Vice President)

Secretary-General

Joint Secretary (5)

Treasurer

Executive Board Members (11)
Besides the above posts, the Technical Committee and Selection Committee Chairmen will also be nominated.
The election of the Basketball Federation of India office-bearers as mentioned above will be held on February 18th in Bengaluru.
Former District Judge Mr Malleshappa has been named the Returning Officer for the Election.
Basketball Federation of India Elections: Who Will Vote?
As per the Electoral College List released yesterday, 23 affiliated units have been declared eligible to vote.
Important States like Maharashtra and Delhi, besides Jharkhand, Arunachal Pradesh and Andaman & Nicobar Islands do not have voting rights, as they have been granted only "temporary affiliation".
Significantly, Kerala's representatives have been deemed as "not duly authorized", while for Haryana - the President and Secretary sent in conflicting names following which the names nominated by the President have been duly authorized.
Tripura too has been declared a non-voting member for not having participated in at least two National Championships every year for the previous three years.
Also, Assam finds no mention in the Electoral College list.
It is important to recall that the last time around, seven affiliated units' voting rights were suspended weeks before the 2019 Elections. This led to an easy return to power for the incumbents for a second consecutive term.
Significantly, the Annual General Council Meeting of the Basketball Federation of India on 18th February will also discuss the status of the Professional Basketball League in India, for which bids were received recently.
***
If you've come this far…
₹₹ Support Ekalavyas: Ekalavyas is India's first and only basketball media company. We are not foreign-funded, nor investor-backed. Your support and encouragement have got us this far. We now need your financial assistance to ensure we can keep providing you timely, accurate and important information. Please contribute via https://www.instamojo.com/@ekalavyas​ 🙏🏾. We are accepting contributions as low as Rs. 9/- (excluding a small processing fee charged by the payment gateway provider). Thank you for playing a part in keeping media independent and objective!