Discover more from Ekalavyas | Basketball
Welcome to Ekalavyas, the pioneering publication dedicated to unearthing the world of international basketball, from an Indian perspective!
Over 3,000 subscribers
Arunachal Pradesh Basketball Association: "Fake" Office Bearers on BFI Website?
Arunachal Pradesh Basketball Association (APBA) has alleged that the names of its President and Secretary as uploaded on the BFI website are a "total fraud".
Earlier this December, APBA made a formal complaint in this regard against the Basketball Federation of India (BFI), to Mr Kiren Rijiju, Union Minister for Law & Justice (and former Sports Minister).
The matter assumes significance as the North East Zonal Championship is underway in Meghalaya, and Arunachal Pradesh teams are conspicuous by their absence.
The letter to Mr Kiren Rijiju dated 9th December 2021, which Ekalavyas has accessed, highlights that the BFI website lists one Mr Namtu Sharma as President and Mr Amlan Chakraborty as Secretary of the APBA. The APBA has clarified that the actual President and Secretary are, in fact, Mr Donyi E Ori and Mr Umesh Bagang respectively.
The APBA Instagram page has also publicly shared a letter from the Arunachal Pradesh Olympic Association addressed to BFI Secretary-General Mr Chander Mukhi Sharma, that validates APBA's allegations. From this letter dated 14th December 2021, see below, it appears that Mr Namtu Sharma and Mr Amlan Chakraborty are not domiciled residents of Arunachal Pradesh, and hence are ineligible to be elected as office-bearers of a State sports body.
https://www.instagram.com/p/CXfdPQelN8x/
Arunachal Pradesh basketball association (& Sikkim) still awaiting BFI Affiliation
Among the eight North Eastern States, Arunachal Pradesh and Sikkim are still awaiting BFI Affiliation, which would allow them to participate in BFI-backed zonal and national level competitions. Without such recognition, talented players are unable to represent their State teams and consequently are forced to migrate to other States in order to compete for sports-quota admissions, jobs, or even a chance to play for India.
The APBA letter to Mr Kiren Rijiju alleges that BFI has not granted them affiliation even after "repeatedly submitting" the necessary documents. It also claims that its teams have not been allowed to participate in the ongoing North East Zonal Championships despite submitting their confirmation letter to the BFI. (APBA's keenness to participate can also be gleaned from the fact it shared a list of Arunachal Pradesh basketball team probables that it had invited for a final round of trials ahead of the NE Zone C'ship.)
What's next for Arunachal Pradesh Basketball?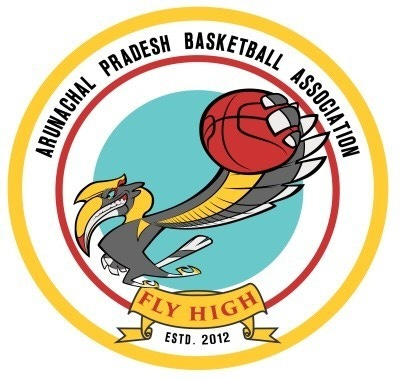 It remains to be seen if and how BFI responds to these serious allegations. At the time of publishing of this report, the BFI website continues to reflect Mr Namtu Sharma and Mr Amlan Chakraborty's details.
It will also be interesting to see what remedial action, if any, will be taken by Mr Kiren Rijiju, considering he has already stepped down as the Union Sports Minister. (Incidentally, Mr Kiren Rijiju himself hails from the State of Arunachal Pradesh and is currently a Member of Parliament from Arunachal West constituency. This could be one reason why the APBA chose to approach Mr Rijiju, as against the current Union Sports Minister Mr Anurag Thakur.)
If no amicable resolution is forthcoming, the matter might end up in litigation. This would be an unfortunate turn for a cash-strapped frontier State, at a time where its young Association has been showing increased basketball activity. This includes running a successful fundraising campaign that established the first public basketball court in its capital city of Itanagar.
[youtube]https://www.youtube.com/watch?v=KmGIG_pS1tY[/youtube]
***
If you've come this far…
Appeal to our readers: Ekalavyas is India's first and only basketball media company. We are not foreign-funded, nor investor-backed. Your support and encouragement have got us this far. We now need your financial assistance to ensure we can keep providing you timely, accurate and important information. Please contribute via https://www.instamojo.com/@ekalavyas​ 🙏🏾. We are accepting contributions as low as Rs. 9/- (excluding a small processing fee charged by the payment gateway provider). Thank you for playing a part in keeping media independent and objective!
Ekalavyas now on Clubhouse! Join us for live audio conversations by following the 'Sports India Basketball' Club.
Ekalavyas now on Telegram! Stay up-to-date on all the breaking news around Indian Basketball, by subscribing to the EkBallIndia Telegram Channel.