Discover more from Ekalavyas | Basketball
Welcome to Ekalavyas, the pioneering publication dedicated to unearthing the world of international basketball, from an Indian perspective!
Over 3,000 subscribers
All-Star Games Goa: Raiders, Titans have it easy on opening day
While Raiders beat Panthers 37-26, YMCA Titans outclassed DBO Panjim 45-26.
Panjim, 11th July 2023: The All-Star Games commenced at the Don Bosco Oratory Indoor court in Goa yesterday.
Despite the rain pounding the roof, the action inside went ahead with minimal interruptions.
From the opening tip-off, the Raiders, led by Tristan's outstanding performance of 22 points, showcased their offensive prowess. They quickly established a slight lead, outscoring the Panthers 6-4 in the first quarter. Deepak of the Panthers fought hard, contributing 8 points to his team's total, but it wasn't enough to overcome the Raiders' relentless attack.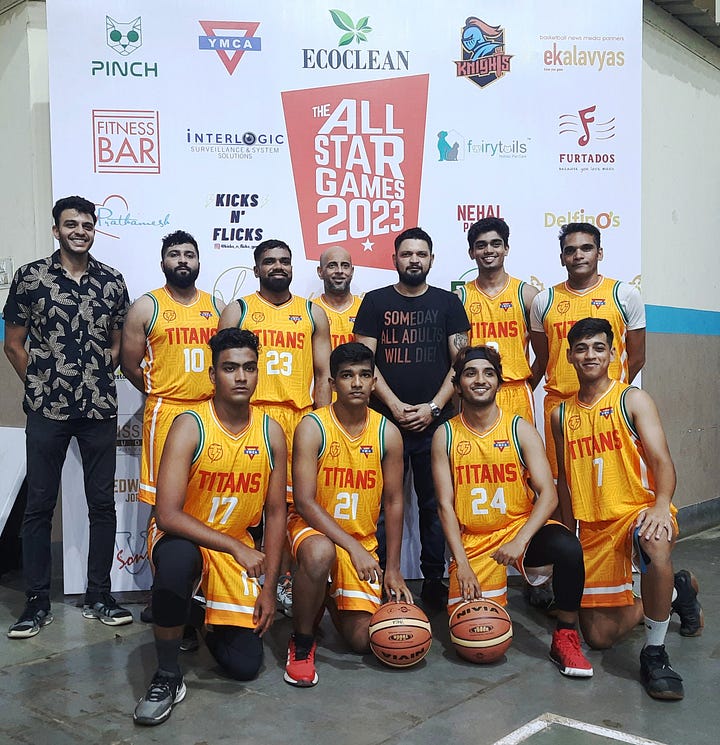 As the game progressed, both teams turned the ball over, leading to a low-scoring second quarter. The Panthers improved their offensive output, matching the Raiders' 6 points, resulting in a halftime score of 10-10. The evenly-matched contest set the stage for an exciting second half.
However, it was the Raiders who stepped up their game in the third quarter. Their offensive firepower proved too much for the Panthers to handle, as they dominated the court and outscored their opponents 17-11. With a commanding lead heading into the final quarter, the Raiders aimed to seal the victory.
The Panthers fought valiantly in the fourth quarter, but the Raiders' tenacious defense prevented any significant comeback. Despite Royston's 10-point effort for the Panthers, the Raiders' solid team play and impressive individual performances secured them a comfortable win. The final score of 37-26 reflected their dominance throughout the game.
Meanwhile, in another basketball matchup, the YMCA Titans triumphed over DBO Panjim with a score of 45-26. Karl led the Titans with 11 points, closely followed by Felipe, who contributed 10 points to their team's total. Royston of DBO Panjim fought hard with 10 points of his own but couldn't rally his team to victory.
The Titans established an early lead, outscoring DBO Panjim 19-8 in the first quarter. Thereafter, the Titans' aged veterans appeared to visibly be slowing down, settling for outside jumpers. But despite DBO Panjim's efforts to narrow the gap in subsequent quarters, the Titans maintained their advantage, finishing the game with a comfortable margin of victory.
The first round of the three-point contest was also held on the opening day, with Titans' sharpshooter Kal Menezes marking himself out as an early contender.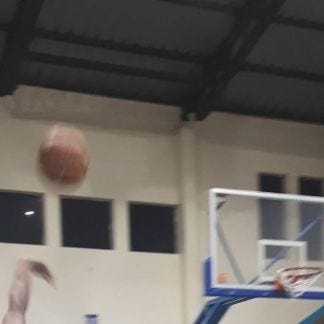 Ekalavyas (Basketball_India) on Instagram: "Karl Menezes GOES OFF 😤 on the final rack. Right now in Goa, it's 🌧️ both outside and inside
#ThreePointContest
#Buckets
#Shooter
"
Results (11-7-23)
Raiders (Tristan 22) bt Panthers (Deepak 8) 37-26 [6-4, 4-6, 17-11, 10-5]

YMCA Titans (Karl 11, Felipe 10) bt DBO Panjim (Royston 10) 45-26 [19-8, 2-7, 6-2, 18-6]